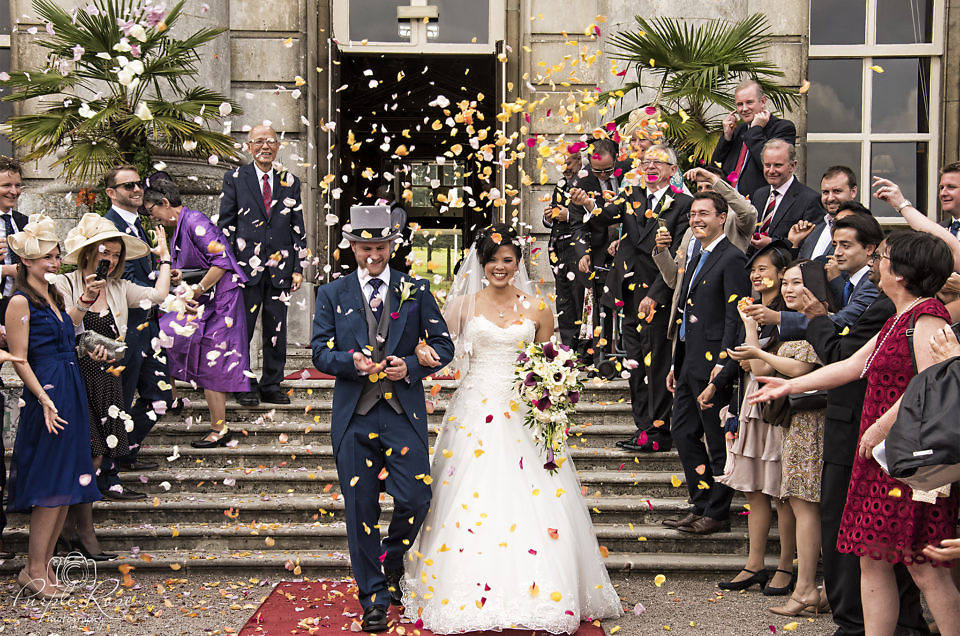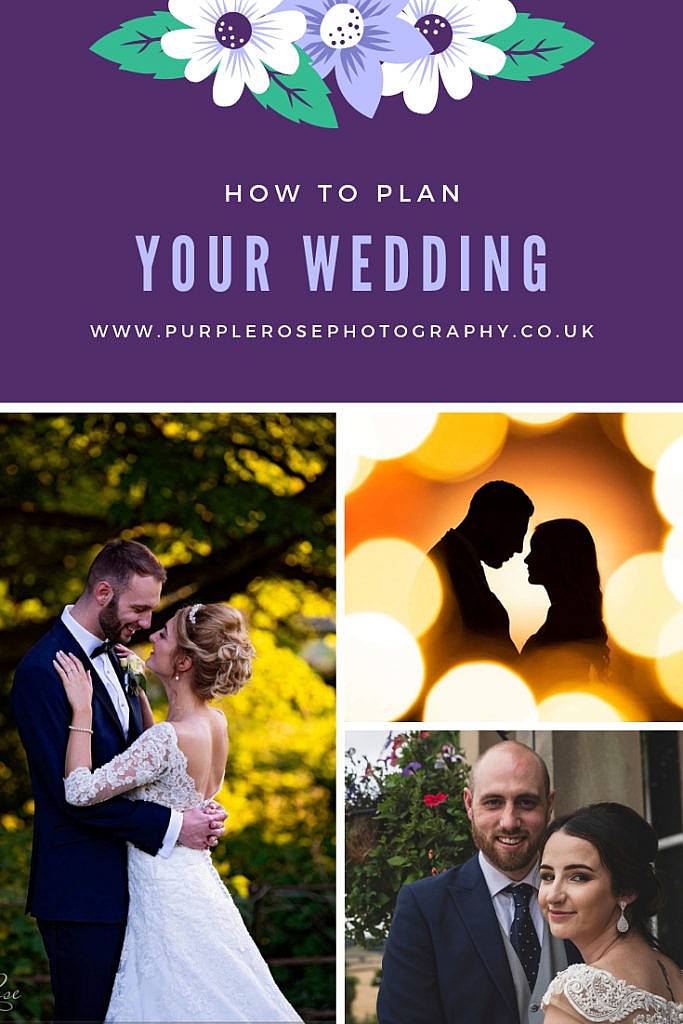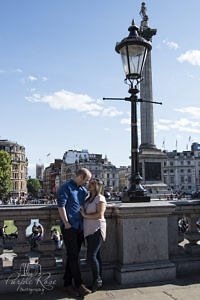 You've just got engaged, now what?
That's a good question. After the initial excitement and sharing your news with your loved ones, you will probably suddenly realise that there is a lot to do to organise a wedding. So where do you start? To try to help you I have put together this blog post to help you work out how to plan your wedding day.. I'll be updating this regularly so feel free to comment and add any suggestions you may have.
So read on and hopefully, the below is helpful in planning your wedding day.
How to plan your wedding day
Decide what your budget is
Weddings can very quickly get expensive. Deciding what your budget is early will help you to avoid over spending.
Start putting together a guest list
This will help you when looking at venues. The size of the guest list will determine if you want a small intimate venue or a larger space to accommodate all your family and friends.
Narrow down your potential wedding date
Think about when you would like to get married. In the UK peak wedding season was traditionally May – September but the season is now getting longer as couples become more open to the idea of off seasons weddings. Do you want your wedding to coincide with a special date, perhaps an anniversary?
Start researching potential wedding locations
Do you want to get married local to where you live? Perhaps you want to go back to childhood neighborhood or even get married abroad? Start researching your options now.
12+ Months to go
Decide on your wedding date
Once you have decided a wedding date you can start planning and booking your venue and other suppliers.
Decide if you want wedding insurance
This is an important decision to make. If you are confident you can cover any extra expenses from missing suppliers or lost deposit's then this may not be something you need. If on the other hand your budget is tight and a lost payment could mean you can't afford to replace something then consider investing in insurance. It's not a nice subject but it does happen. On more than one occasion I've stepped in at the last moment to replace a missing photographer (literally 1hr before in one instance) the couple could not get the money back from the now missing original photographer but their insurance enabled them to recoup these costs.
Decide if you want a wedding planner
A wedding planner can take a lot of the work out of the planning for you. They will source venues and suppliers that meet your needs, effectively narrowing down your short list. Some couples enjoy the research phase, but if you don't, you have the option of getting someone else to do it for you.
Book your wedding venue
Once you have picked your ideal wedding date you can go ahead and book your venue. This is the time to visit your short listed venues, ask as many questions as you can and be clear on what is and is not included in the venue package. Once your happy book your venue, most only take one wedding a day so if your heart is set on a venue don't risk losing them. Once your venue is booked everything else becomes so much easier to organise now you have a date and location settled.
Talk to your church or registry office
Now you have a date and venue in mind talk to your church or registry office. Rules vary for each so make sure you know what to book and when.
Hire a photographer
Wedding photographers can only do one wedding a day and many limit the number they book in a year due to the amount of work involved. So if you have been researching photographers and have your eye on a few get in contact and arrange to meet them. It is not unusual for peak dates to be booked up 2 years in advance. That being said don't panic and book them online, where possible meet them and see if along with liking their work do you like them? Will you enjoy having them at your day? Once you're happy with your decision book your photographer. My blog post might How to choose your wedding photographer be useful here.
Decide if you want a videographer
Videographers are able to capture your day in a unique manner, some also include drones in their footage. Like a photographer the can only work on one wedding a day, so if you do want one, research them early and meet and book your preferred videographer early.
Start shopping for a wedding dress
Some dresses can take six months or more from the date of ordering to the delivery, so start looking early to give you time to decide what you really want. My personal experience was that I went in determined I hated lace and fussy details. I ended up with a lace filled, lace up dress which I designed alongside the dress maker. You never really know till you try some dresses on so start early and be open to suggestions.
Choose your bridesmaids and groomsmen
This is a huge decision, for some you won't even need to think about it, it will be obvious who to include, your best friend or siblings for example. Also, stop to consider who is going to be useful if things get a bit stressful on the day. We have friends who joke about how on their wedding day the groomsmen were all cutting it a bit close and the groom was getting stressed, my husband, one of the said groomsmen told the groom to leave it to him. Ten minutes later all the groomsmen were marching out of the house fully dressed and ready. So think about who you can rely on to help you out when you need it.
Start collecting ideas
Now some of the big decisions have been made you can start to think about the details of your day. Hop online, look through wedding magazines, wedding blogs and pinterest. How do you want your day to look? This is essential when it comes to booking other suppliers.
10 – 12 Months to go
Finalise your guest list and send out 'Save the Date' cards to your A list! Make sure you put an RSVP date so you know your numbers well in advance in case some cannot attend and you can invite your B list.
Order your wedding dress and bridesmaid dresses
Get these ordered nice and early so you have plenty of options and time for any alterations needed.
Select a Florist
Decide if you want real or artificial flowers and book appointments with florists whose work you like. Head there with ideas to discuss and think about the final look you want to achieve.
Select a Cake Supplier and Book an appointment to view and hopefully taste what they have on offer. Again think about the look you want, you'd be surprised with what cakes makers can do when decorating, so don't be afraid to ask if your ideas can be made into reality.
Select Entertainment. Decide if you want a DJ, a band or both. Do you want music in the ceremony or perhaps during your meal? Research your options and see what packages they offer.
Select Wedding Cars. Do you want a car or cars to drive you to the venue. Do you have a love for a certain car? This is your chance to indulge yourself. Check exactly how long you can have access to the car for. I've had couples disappointed to find the car has left post ceremony so they can't have photos with it as a couple. If you want this make sure the supplier knows you want them to hang around.
Start researching for ideal honeymoon destinations. It's early days, but if you have some spare time, it might be worth thinking about where you want to go and keep an eye out for specials and cheap flights.
6 – 10 Months to go
Book in all your Wedding Suppliers. Now is the time to make sure you have all your suppliers booked in and deposits paid. I hear too often of couples loosing a supplier as they did not pay a deposit after an initial inquiry. If you love them, get them booked in quick and secured with a deposit,
What is your Wedding venue theme? Start talking to your vendors about your theme if you have not done so already. Is there a certain colour or look you are going for, talk to them early so you can bring this look together.
Honeymoon. Book it in!
Research a Gift Registry and lock one in (if you decide to have one). Guests like to know early and soon as those invites go out you'll be getting questions. Even if you don't want gifts you need to let guests know.
4 – 6 Months to go
Wedding invitations, decide on the design and send them out, make sure you have a clear RSVP date on them and clear timings for the day. It's also worth checking everyone understands these timings. At my own wedding we had a guest arrive at the same time as I did and almost walk down the aisle with me, because in Italy it's custom to arrive later than invited as the ceremony starts later than stated on the invitation, our friend coming from Italy assumed this was the case in the UK, he was most surprised to see me in the hallway about to walk in.
The suits Now is a good time to start getting the groom/groomsmen thinking about their suits and heading for fittings. Again thinking about the overall look of the wedding and what they will be comfortable wearing.
Purchase wedding accessories get the couples accessories organised now and those of anyone else in the wedding party.
Book a hair and makeup trial and any other pre wedding beauty therapies that are needed, for example waxing, spray tanning, manicures etc. Give yourself plenty of time encase your not happy with your first appointment,
Where to stay the night of the wedding and the night before? If you already live together and don't want to see each other until the ceremony one of you will need alternative accommodation. Plan this early to avoid any last minute stress. Also think about your wedding night, some venues include accommodation in their package, so check this and if it's not an option research potential accommodation.
…Organise the official documentation. You will need passports, birth certificates and possibly other documents to get your marriage certificate. Check with your registrar/church to confirm exactly what you will need.
Do a Menu Tasting. Give your reception venue a call and organise a menu tasting. They may do this privately for you, or they have group tastings quarterly or monthly.
Go shopping for your wedding rings. There are so many choices on the high street or you can have them made bespoke for you. Have a look around and decide what you like, you'll both be wearing them for a long time so make sure you are happy.
Start planning the Hens and Stag Party. Usually the happy couples gets little say in this, but if dates are a concern let the organisers know. For example if you want to avoid having it to close to the wedding or need notice to book time off work.
1 – 4 Months to go
Wedding night accommodation, decide where you want to stay and book it if necessary.
Floral arrangements, make a final decision and book this in. Your florist will need time to source and plan your flowers.
Passport, make sure it's still valid and get visa's for the countries you will be travelling too. If you are changing your name it is possible to change it now into your married name, this is what I did as my passport was due for renewal. You'll need a letter from your registry office to confirm this.
Wedding favors, design and create the wedding favours or gifts you wish to give to your guests.
Guestlist, finalise your guest list, check numbers, see who RSVP'ed and who didn't. Chase the guests who have not replied. Invite the B list if there is room.
The menu, finalise it with the reception and make sure any special diets have been catered for.
Meet and confirm all your suppliers! Catch up with your celebrant and complete legal paperwork. Catch up with your photographer and work out a schedule and locations for the day. Confirm hair and makeup artist. Confirm cars. Confirm entertainment and all your other suppliers.
Dress fitting, call your designer and organise your first fitting and make alterations if required.
Readings, finalise the readings for your ceremony. Who will do them, what will they read and how long do they go for?
Ceremony Music, finalise which songs you would like to play when you walk down the aisle, when you are signing your paperwork and when you are walking up the aisle as a happily married couple! I also selected a song for before I walked into the room, it let my husband to be know I was outside waiting for him, which was handy as I ended up being 10 minutes late.
Reception Music, finalise which songs you would like to walk in with, first dance song and father – daughter song. Also decide on the general theme of music you would like played at your reception and make requests for any specific songs you would like to hear during the day. Send all this through to your entertainment, band or DJ.
1 – 4 Weeks to go
Confirm Honeymoon arrangements. Double check your passport and visas
Write your vows and send them to your celebrant / minister if you are writing your own
Have your Hen and Stag party! Make sure you have enough time to recover before any fittings, tastings or trials and of course the big day itself.
Collect wedding rings and make sure you try them on.
Write up a wedding day schedule and confirm this with your venue and photographer. If anything has changed let them know or they just won't know about it.
Pick up your Wedding Dress and make sure you are totally happy with it and the way it fits. There is still time for alterations if you need. Hang it somewhere safe in your house or a friends until the big day.
Pick up Suits and make sure they fit. Often this will be the day before the wedding. If anyone has not tried their suit on make sure they do so now so there is time to change them.
Send final guest list to reception venue. Also do a seating chart and send that through too.
Book a hair appointment if you need a trim or colour and make sure your partner is booked in as well if needed.
CONFIRM ALL SUPPLIERS AGAIN
1 – 7 Days to go
Deliver stuff to reception venue when you can do this will depend on the venue and how much storage they have available. Organise people to do this for you if it needs to be done on the day its self.
Have a spray tan if you want one
Make sure everyone has been paid, and prepare a list of payments to be made on the day. Separate into individual envelopes and put someone in charge or handing out to the appropriate suppliers on the day. Something I wish I had done myself as one of the reasons I was late was because I was writing cheques out for the hair and makeup artists.
Have a manicure and pedicure
Finalise packing for your honeymoon don't leave this till the day after your wedding when you have a few hours to get to the airport, trust me its stressful! I regret my decisions and my panic packing.
Pack your trusty wedding day emergency kit, including water, painkillers, band-aids, bobby pins, etc!
Your Wedding Day!
It's finally here. All the planning is done so now sit back and enjoy every moment, it really does fly by. If I can give one bit of advice, don't sweat the small stuff. If things don't go exactly to plan just remember, it's your wedding day and the most important part of the day is you and your partner getting married.
If you would like to hear more about my wedding photography click here
Alternatively, if photos are your thing have a look at my wedding gallery by clicking here
Other blogs which may be useful
How to choose your wedding photographer
Why I always recommend a pre-wedding photo shoot
Why you need a second shooter at your wedding
Why I offer Skype consultations
---
---