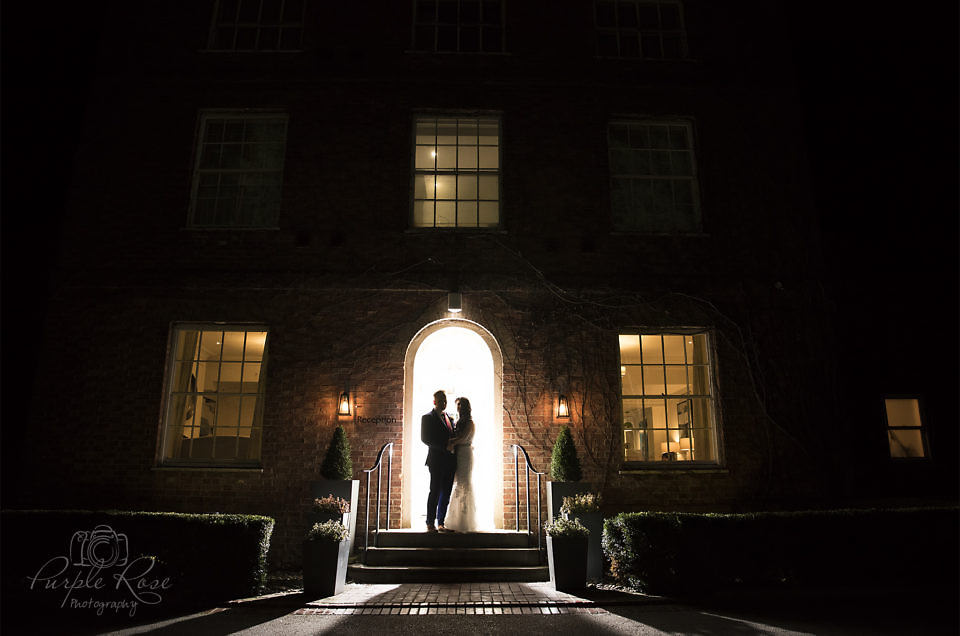 I recently had the privilege to photograph a wedding at The Holiday Inn Newport Pagnell on the outskirts of Milton Keynes. This is a beautiful quiet venue, tucked away on a country road, packed full of details and friendly, welcoming staff. The Hotel has recently been refurbished and has various functions rooms available. For a photographer, it gives lots of locations both inside and outside. As this was a March wedding we were happy for the options inside to keep our bride and groom nice and warm.
It was not long until we found our nervous groom waiting for his guests and bride. His lovely bride was already at the hotel having taken the option to get ready there. We joined him for some photos with the guests who had already arrived and then headed off to look at the ceremony room and capture all the details ready for the reception. One of the lovely things about the Holiday Inn Newport Pagnell is the floor to ceiling windows in the ceremony room. This lets beautiful light stream in and as the ceremony is held at this end of the room the couple are bathed in light, a photographers dream.
After the ceremony, the wedding party headed out to a drinks reception and the group photos. Once all the group photos were complete and the couple had enjoyed some time with their guests we took them away for some couple portraits. This is always a nice time for the couple to also say hi to each other. Often at this stage, they have not actually had a chance to be alone. Many couples's whose weddings I photograph choose to use this as an opportunity to have a few minutes alone once their photos are done before heading back to the main party. It can be nice just to get away from everyone and spend some time with just the two of you. I can usually find somewhere quiet to hide the couple away, if they want some quiet time alone to absorb the day.
Being a March wedding I had discussed the possibility of capturing a sunset photograph of the couple with them at our consultation. You can't tell from this photo but it was actually really cold but this pair were troopers, even interrupting their meal to ensure they did not miss the sunset. Which I think you can agree was well worth doing. With a late ceremony and limited sun we knew outdoor photos in daylight would be a problem timewise so we had discussed the alternatives available to us, which included the sunset, indoor photos and experimenting with some lighting once the sun was down. Once again these two were happy to get outside in the cold and we created some stunning images which I hope they will treasure forever.
I often have couples worried about their photos if the weather goes against them or if its a late ceremony and we'll lose light quickly. This beautiful wedding goes to show that there are so many options when it comes to your wedding photography. We can have beautiful photos inside your venue and if your happy to come outside once the sun is down we can create some unique images which would not be possible on a long summers day when its still light well after 10 pm.
If you would like to see more of weddings please look at my other Blog posts and my Wedding Gallery page.
---
---