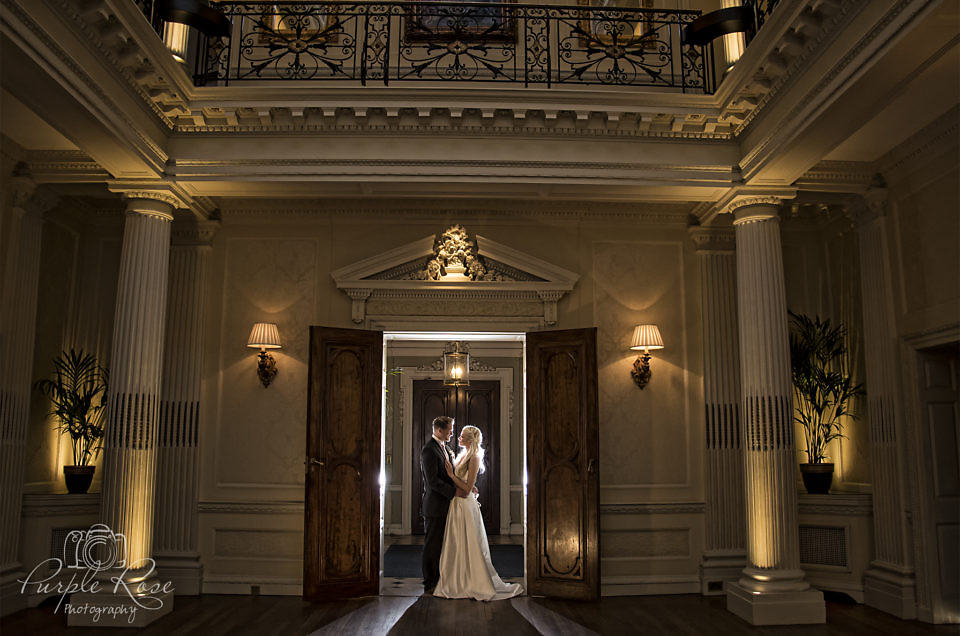 Obviously, I am a wedding photographer but I am also married and like you had the task of finding myself a wedding photographer. There is so much choice out there that it can be a bit overwhelming. I remember spending hours on end looking through websites, comparing packages and just generally getting very confused. With this in mind, I hope this short post helps you to decide. There are many things to consider when looking at wedding photography, below are a few of them.
I think there are five key points when deciding on a photographer.
1 – Are they free on your date?
2- Do you like their style?
3 – Do you like them as a person?
4 – Do they have a suitable package?
5- Can they work in all light and weather conditions? 
6 – Are they excited about your wedding day?
7- Will they go the extra mile?
8 – Budget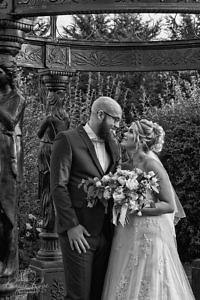 1 – Are they free on your date?
It's fairly obvious a photographer can only be in one place at a time. Summer dates can book up years in advance along with memorable dates. Lots of couple like the idea of a date such as 18-08-18 or 19-09-19. The photographer's availability on your wedding date should always be one of your first questions. It can be very frustrating to set your heart of them to find they are already booked.
2 – Do you like their style?
Every photographer is a little bit different. We all see things a little
different and we all edit photos a little different to each other. Photography is an art and as such you are investing in a bespoke product. Look at the photographer's images, look at their online
wedding photography galleries
, you should be able to identify a style of work. Do you like it? Can you picture those photos in your home? If you have not met face to face this is the time to arrange to do so. You can look through examples of full weddings the photographer has worked on to see the kind of finished product you can expect.
3 – Do you like them as a person?
Perhaps a strange thing to worry about? Your photographer, with the exception of maybe your videographer, is someone you will spend a lot of your day with. They can be there when you're getting ready all the way through to the evening dancing. That's a long time to spend with someone, so you need to get on well with them and feel comfortable around them. If you don't this will show in your photos. The best way to work out if you like them is to meet them. Pop along to wedding fayre's and say hello to photographers. If that is not possible when you enquire ask to arrange to meet them. You can then decide if you click with them, it is also a perfect opportunity to look at example albums and ask any other questions you may have.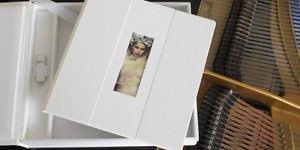 4 – Do they have a suitable
package?
Think about the package you want. Do you want all your images presented digitally, perhaps on a USB? Do you want a bespoke album to remember your day, will your parents want albums as well? Do you want an engagement photo shoot? Do you want any printed photos or wall displays? These are all things your photographer can provide. There is a lot of choice out there so sit down with your partner and really think about what you want. If your favorite photographer does not do a suitable package it never hurts to ask them if they can create a bespoke package for you.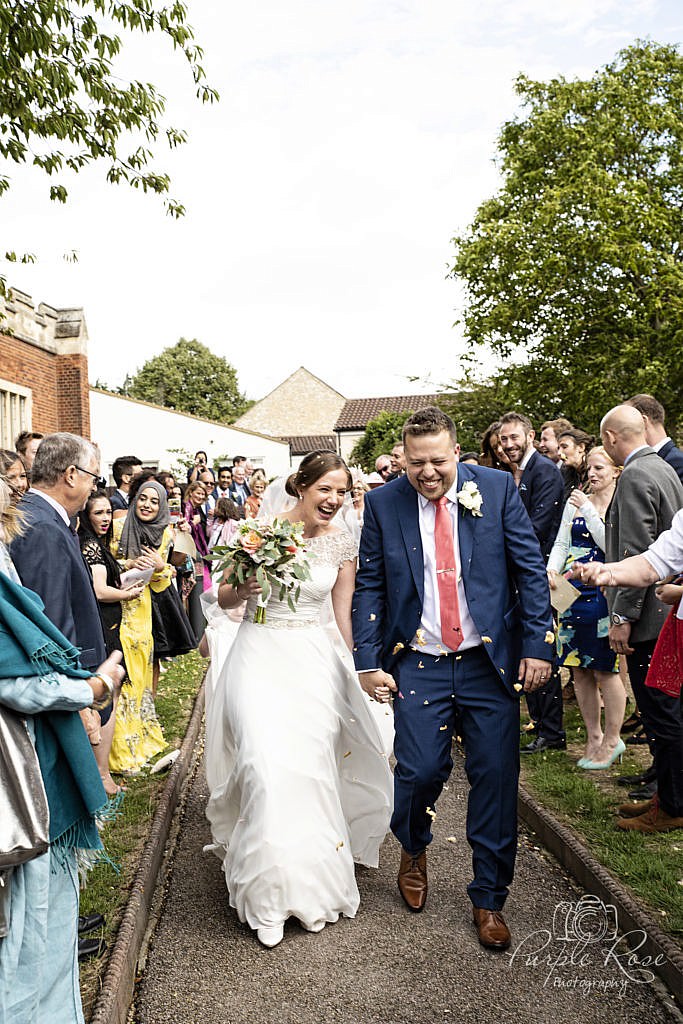 5 – Can they work in all light and weather conditions?
I love the UK, I love the changing weather we have, always unpredictable but never boring. Many of us dream of a sunny wedding, but what if it's raining and dull? Can your photographer cope with this? Do they have a rain plan? If your venue is dark can they work in this? I've photographed weddings is barns with no window light and the rooms lit by candles. The registrar won't allow a flash to be used during the ceremony. So you need a photographer who can work in this lighting situation. Ask to see an example of this in their portfolio, ask them how they would deal with this situation. If you're not sure and your venue is dark ask yourself if you trust them.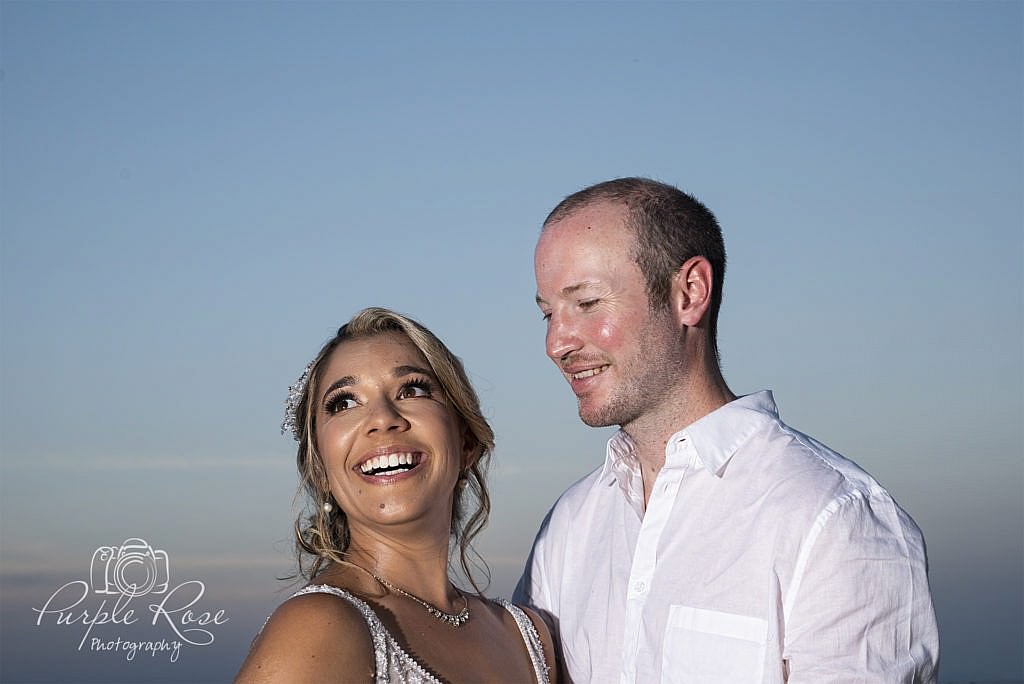 6 – Are they excited about your wedding day?
You may find that strange but I feel this is important. Yes their job is wedding photography and to a degree, it is another day at the office for them but are they excited to be at work? Do they ask you about your wedding? Do they want to see your Pinterest board? Are they asking about your plans and not just the photography side of things? These are signs of someone who loves their work and loves weddings. If they are excited and interested just talking about your day imagine how much care they'll take at your wedding to capture it for you. When I meet prospective clients we often spend most of the consultation just talking about their wedding plans, friends and family. Why? Because I am genuinely interested in this, we'll get round to talking about the photography side of things, of course, that's why we've met but I love to hear your ideas and plans.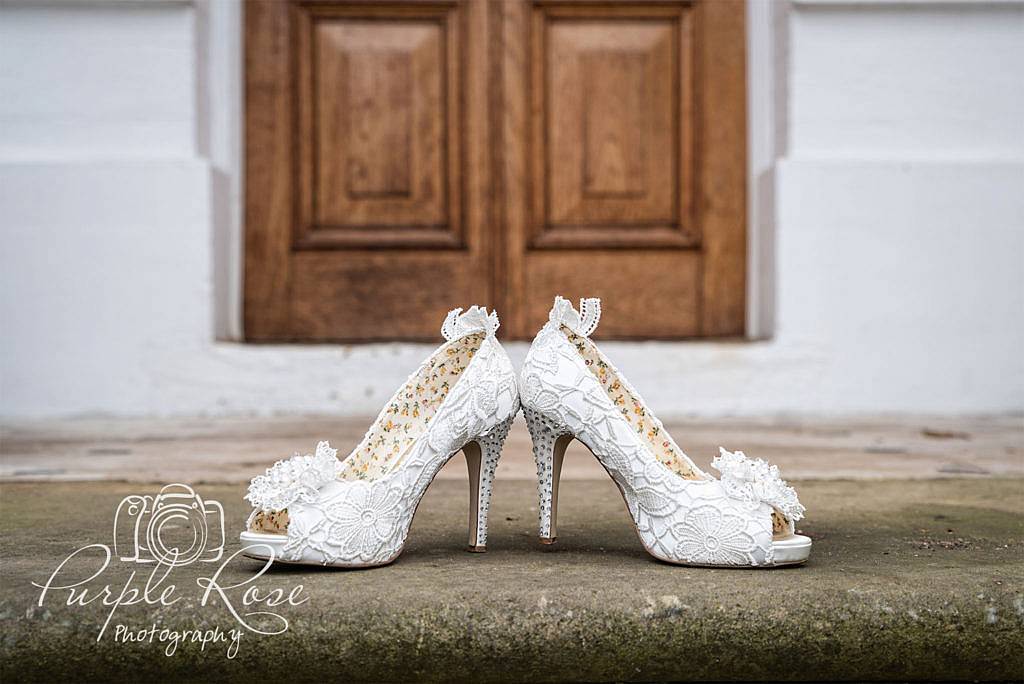 7- Will they go the extra mile?
When I arrive to photograph your wedding that's my key job and I go about that. If I see someone needs help I will help you, once I've taken the photo of course. I'm often pinning buttonholes, folding pocket squares, zipping and buttoning up dresses. My bag is full of plasters, sewing kits, and other items. I have wellies in the car in case it's muddy and umbrellas in case it rains. I often deliver the button holes to the groom as they went to the bride. I've helped brides with shoes, garters, and underskirts. Entertained tiered and bored children, they love being my assistant. I'm always keeping an eye on the time for you and pushing people along if we should be moving. I'm here to help you if I can. I spend so long with you during the day I am always going to help.

I will climb a tree, move furniture, lay on the muddy floor, wade through water (not to deep though I can't swim) if it means I can get that stunning photo for you.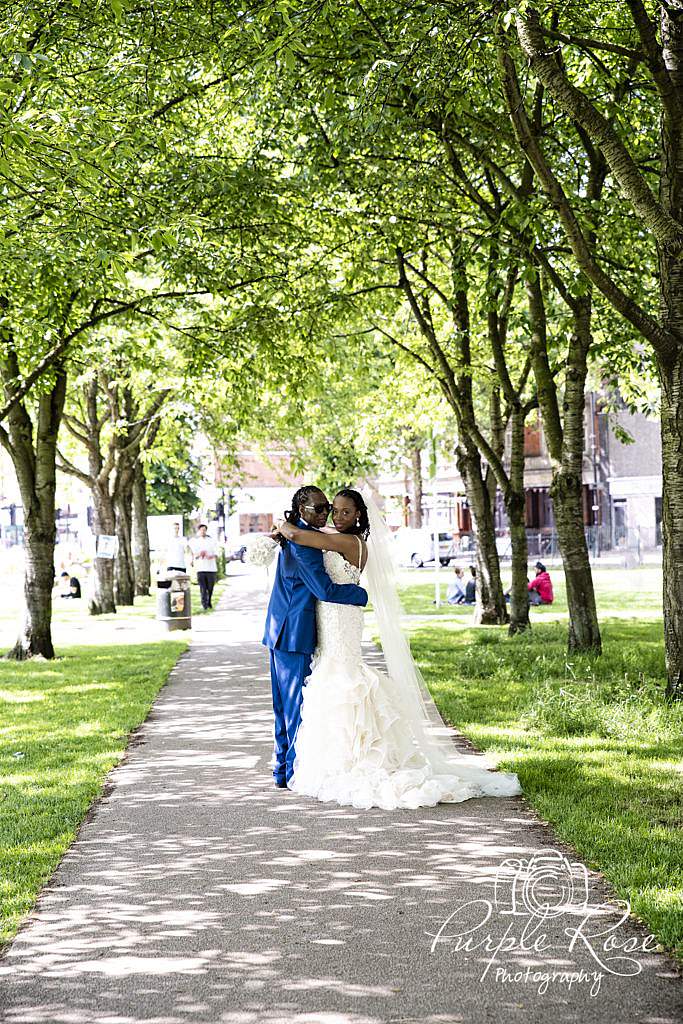 8- Budget
This can be quite an interesting topic. What is your budget for wedding photography? I'll be honest here you can find cheaper photographers than me, you can see my cost's here on my wedding photography page.
There is a huge variety in costs from photographers offering all day packages for £250 to those charging £10,000+ for a days coverage. Look around, in general, you should find a quality difference in those charging £250 for the day to those charging £1000 for the day and of course even more so for £10,000+, but we'll stick to £1000 for this. So what are you getting for the extra £750? Your probably getting someone who edits your photos, who pays the monthly fee for this software, someone who has spare camera bodies and lenses should something go wrong with their main equipment. Someone who has a website, someone with experience and training and someone able to work in all conditions. They'll research and visit your venue if they don't know it. Their creative and a master of using light to their advantage. They can use lighting to enhance your photos and are able to work at night using light to create stunning nighttime images. They'll spend more time with you, before during and after your wedding. They'll have insurance for their business.

They are confident enough in their abilities to charge this amount. A strange statement but think of it this way, when you order something online you perhaps pay a slight premium when ordering branded products or from well-known retailers. You expect a good product, you know you can trust them. Order from an unknown website, much cheaper than elsewhere and you've never heard of them and you're taking a risk. It might turn out fine, or the price might be too good to be true.

The same is true with wedding photography. When I add up the day of the wedding, normally about 12hrs work, fuel, a weeks editing, and any products included I usually work around 45 hours on a wedding. At £250 a wedding that's £5.50 an hour, but we need to remove costs for fuel, parking fees, and USB and postage of your USB. Let's say that comes to £50, so now that's £200 for 45 hours work so that's £4.44 an hour. This ignores software, website, equipment, electricity, running a car all the associated costs of doing business etc. For me, those numbers just don't add up, which is why I'd see that as a risk when booking them. So what cost's are they not covering? Maybe they don't edit your photos? Maybe they don't have spare equipment? I'm not sure but for me, I can't see how you would cover your operating costs let alone make a profit. This is where I would worry. Run through in your mind with all suppliers when you are looking, does it sound to good to be true?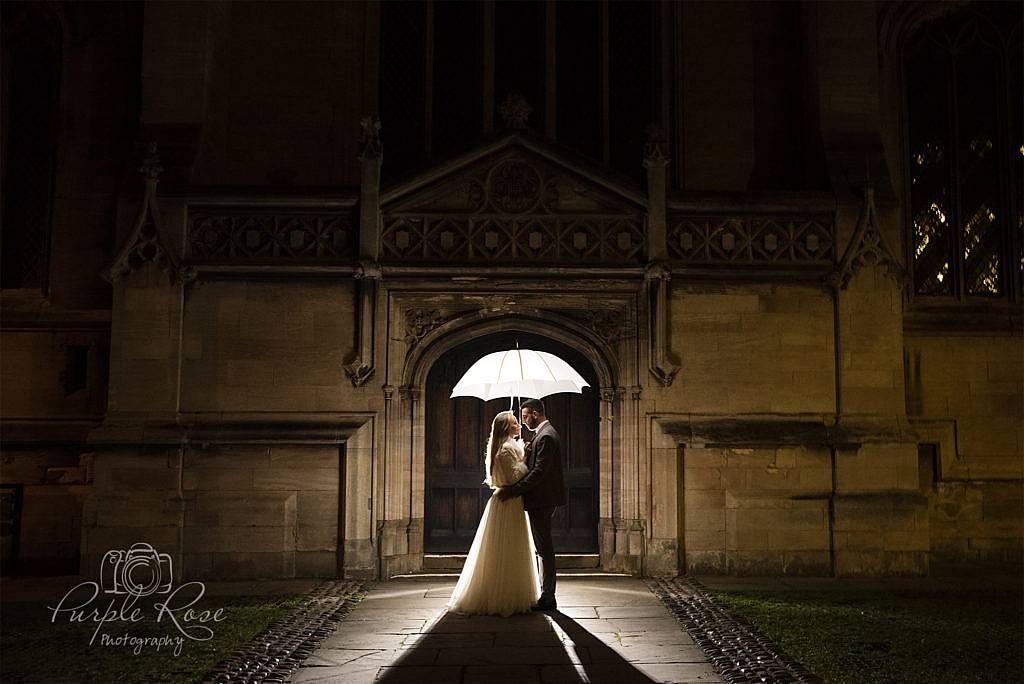 It's up to you how to spend your budget but with your photography think how you would feel if your photos were low quality because you took a risk.
The obvious question before any of the above is where do you find your wedding photographer? The internet, Facebook and Instagram can be fantastic places to start looking. Asking friends and family for recommendations can also be very useful. Pop along to local wedding fayres. These are usually free to attend and can be a fantastic opportunity to have a mini meeting with photographers you are interested in. They will be there, with examples of their work and albums and very eager to answer any questions you have. Don't be shy about saying hello, they are probably just as nervous as you. Most photographers are not salespeople, they are not naturally pushy, they are creative people and just want to talk about their photography and your day. Picking your wedding photographer is a big decision and should not be rushed. Take your time to research and meet various photographers until you are confident you have found your perfect match.
If you would like to see some examples of my work please click here wedding gallery or here to learn more about my wedding packages.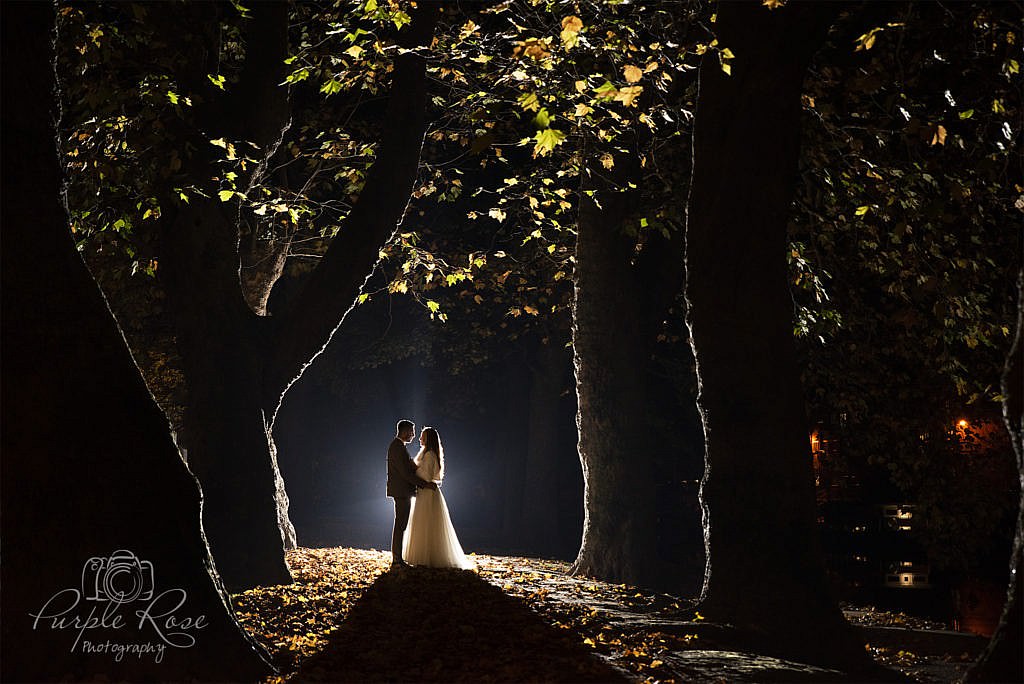 ---
---