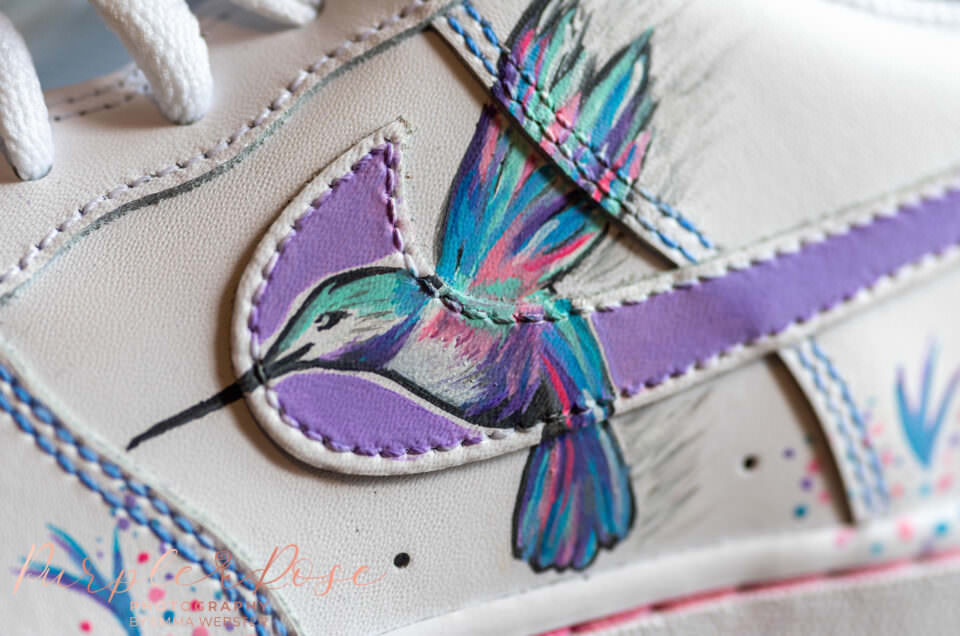 I absolutely loved this couple's idea of a hummingbird themed wedding and Flaxbourne Gardens was the perfect venue choice to host their wedding. Having met our lovely bride the theme fitted her bright and vibrant personality perfectly.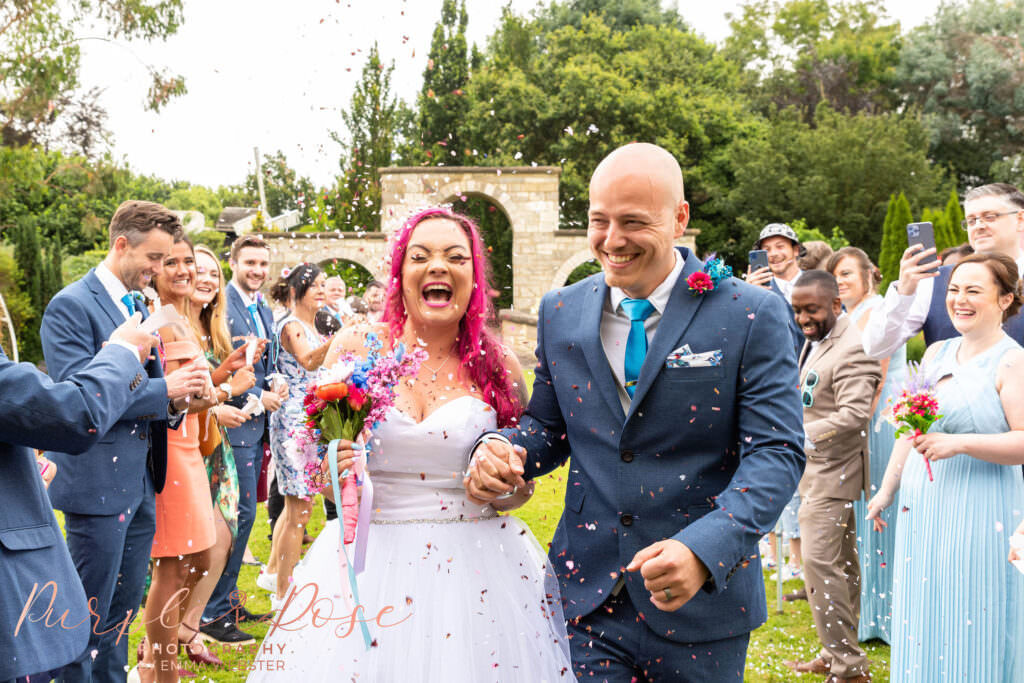 The colour theme could be seen all around the wedding from the bride's bouquet and grooms buttonhole, the table arrangements and even the bride's bright pink hair. With splashes of pink, blue and purple dotted around all parts of the day. Even the smaller details were thought of, the grooms pocket square, for example, had hummingbirds on and the bride's mums dress was made from the same fabric to match the theme, in fact, mum actually made her own dress and various other items for the day, making it truly personal.
The couple's choice of wedding venue, Flaxbourne Gardens in Milton Keynes perfectly reflected the fun and carefree day they wanted. Flaxbourne Gardens is a truly unique venue. With open grass which looks onto fields for the ceremony and mingling, perfect for guests to use in between the ceremony, meal and party. It then leads onto a beautiful stone archway, with leads to many hidden parts of the garden. Such as a cave with a waterfall, a windmill, a pond with a stunning blue bridge, replica roman ruins, even bamboos, just to name a few of the hidden gems.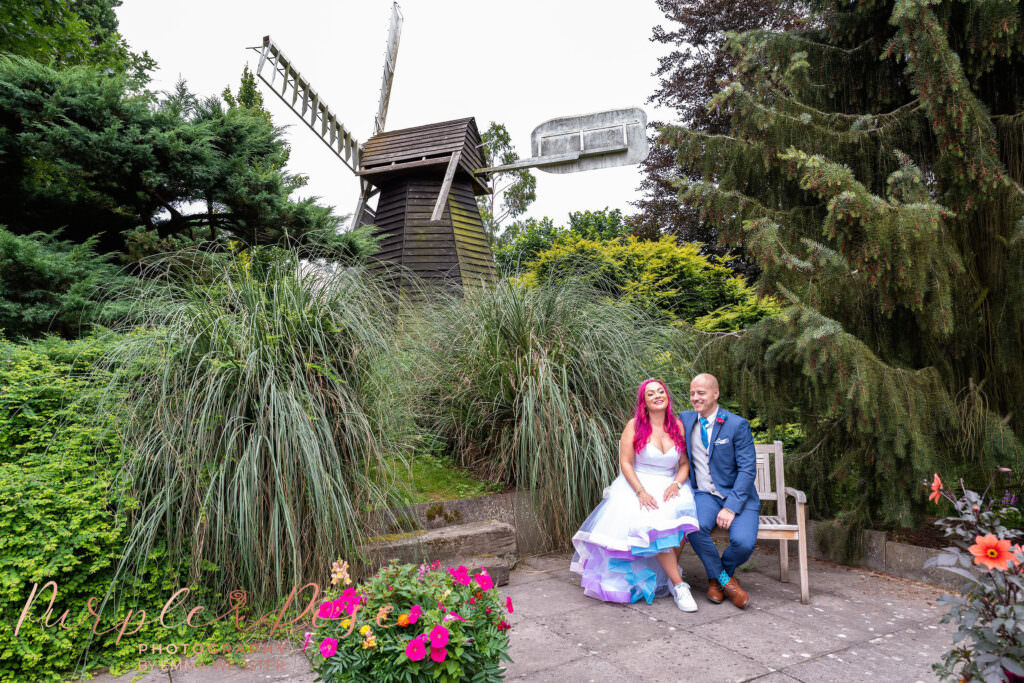 There are also lots of sculptures hidden in the gardens which children may find particularly fun to search for such as a huge crocodile and frogs. Flaxbourne Gardens is one of those venues I always find something new hidden away on each of my visits. The gardens themselves change with the seasons, meaning each wedding looks so different as the gardens really are a huge part of your wedding day. All of this gives plenty of options for your couple photo's to give you something truly unique.
The venue staff are also absolutely lovely. I can honestly see the care and attention they put into making their couples wedding vision come true. With each day actually reflecting the couple and not looking the same as the last wedding I have photographed there.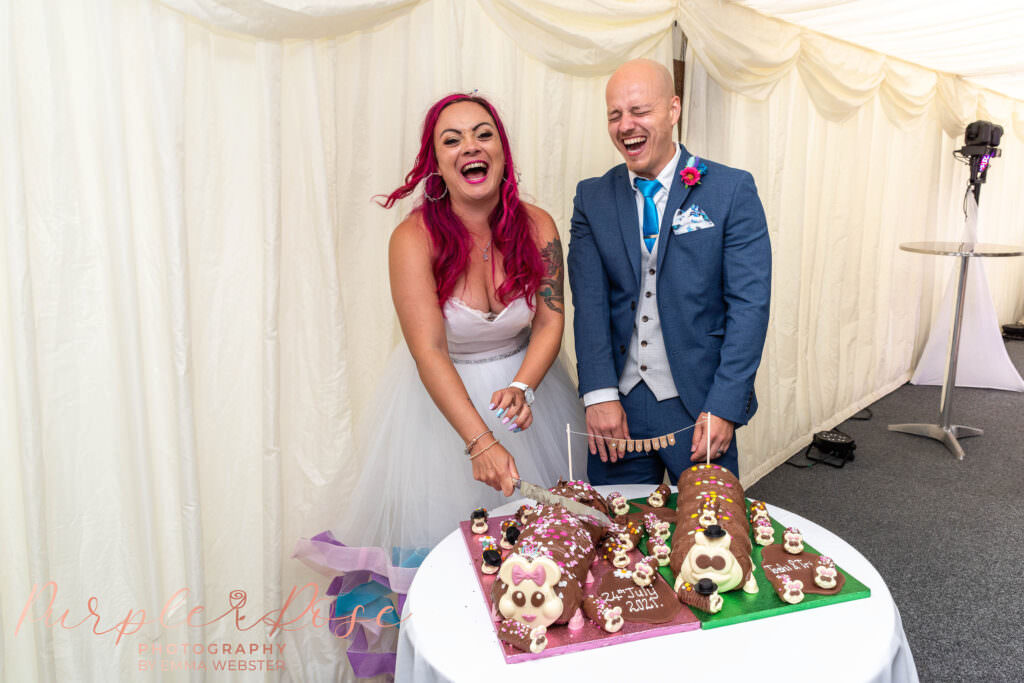 If your looking for a truly unique venue that brings the outdoors in and lets you make a personal stamp on it for your day Flaxbourne Gardens should definitely be on your list of venues to visit. Able to host up to 180 guests they really can cater for weddings big or small. As a venue local to us which we know well we love to visit them and capture weddings there.
To find out more about our wedding photography packages click here
Want to read about more wedding venues and weddings, click here to head to our blog
To find out more about Flaxboure Gardens head to their website herehttps://www.flaxbournegardens.com/
---
---