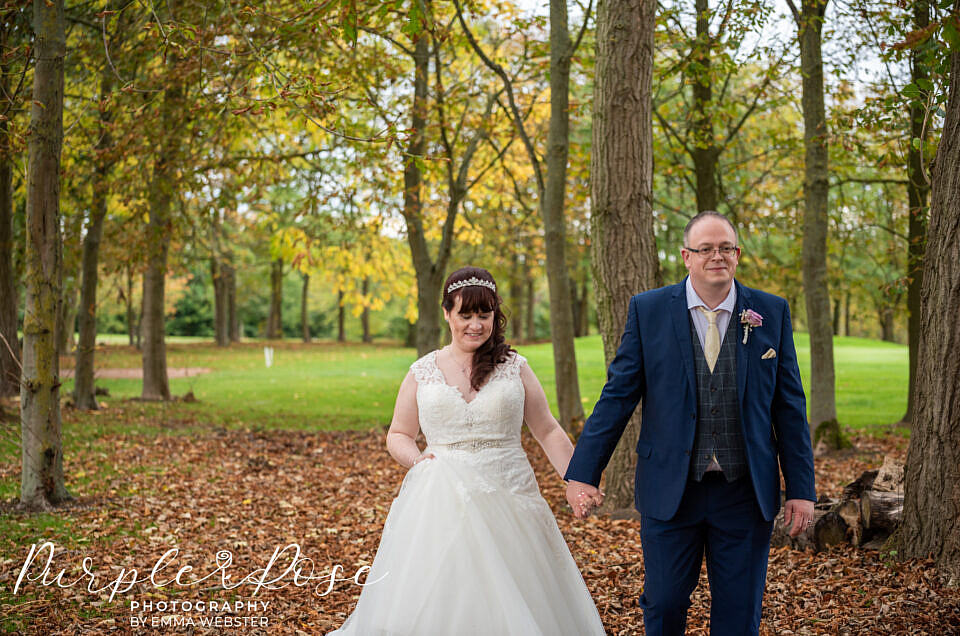 An Autumn wedding can make a stunning alternative to a summer wedding. More couples are realising this and I love photographing autumn weddings. there are lots of wedding venues in and around Milton Keynes which look stunning in autumn. As the tree's colour changes to reds, yellows, and oranges we can get outside and use this as a pretty backdrop to your wedding photos. It's also a great time of year to bring these elements into your wedding. Pumpkins, leaves, twine, and fur cones to name a few can make pretty additions to your wedding decorations.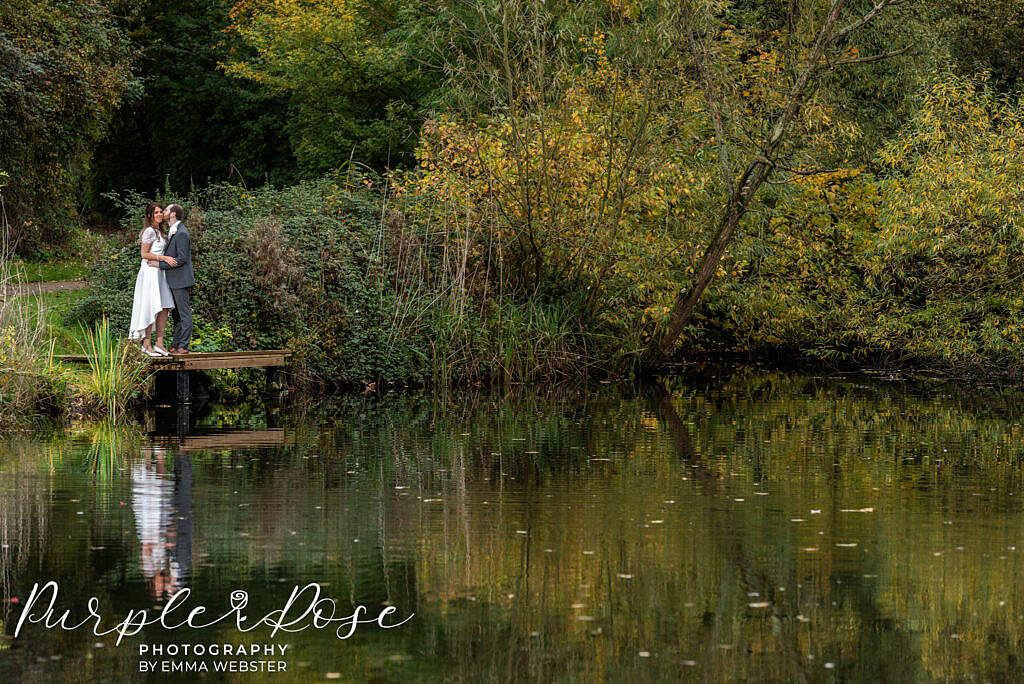 Choosing to have an autumn wedding may also give you the chance to book your dream venue sooner than if you choose a summer date. As a wedding photographer, my summer dates are often booked 2-3yrs in advance, autumn dates don't always book up quite as early. Though in recent years I have noticed my popular months for a wedding in order are August, October and then December. So autumn weddings are still the second most popular month to get married in. Another advantage is the cooler weather making everyone feel more comfortable on the day. Wedding dresses are made of multiple layers making them warm and heavy and suits are also warm. In the summer this can be almost unbearable, but in autumn as it's cooler it can be more comfortable.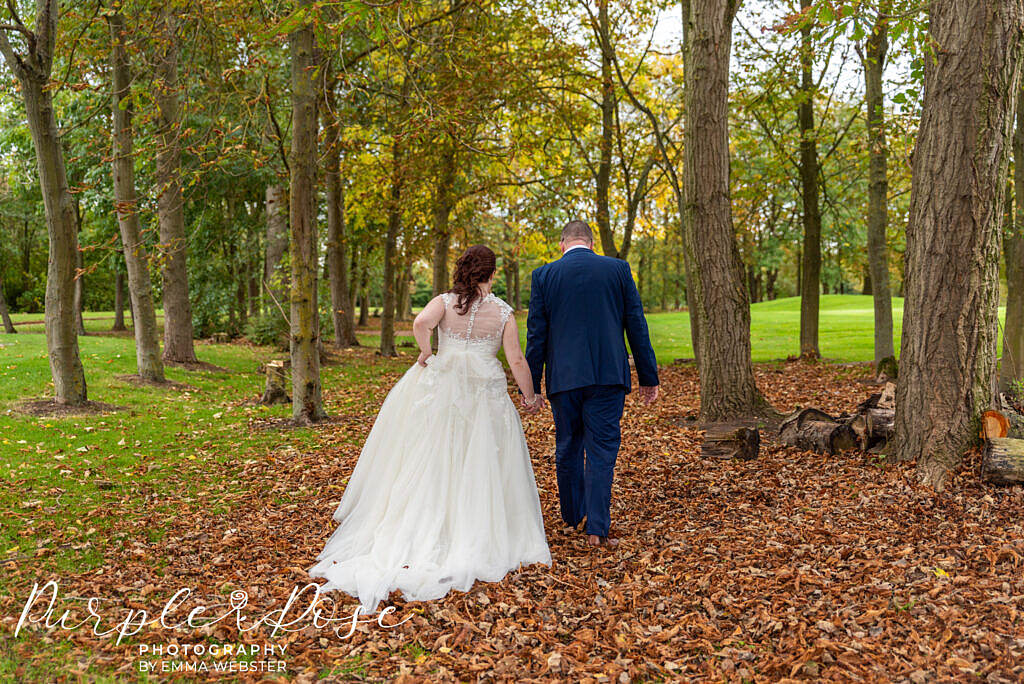 The change of seasons also means early sunsets. meaning your wedding photographer can capture sunset photos and get creative with some after dark photo's something which may not be possible at a summer wedding with the sunset not happening till well past 11 pm at some points of the summer. Giving you the opportunity to have photos that are truly unique.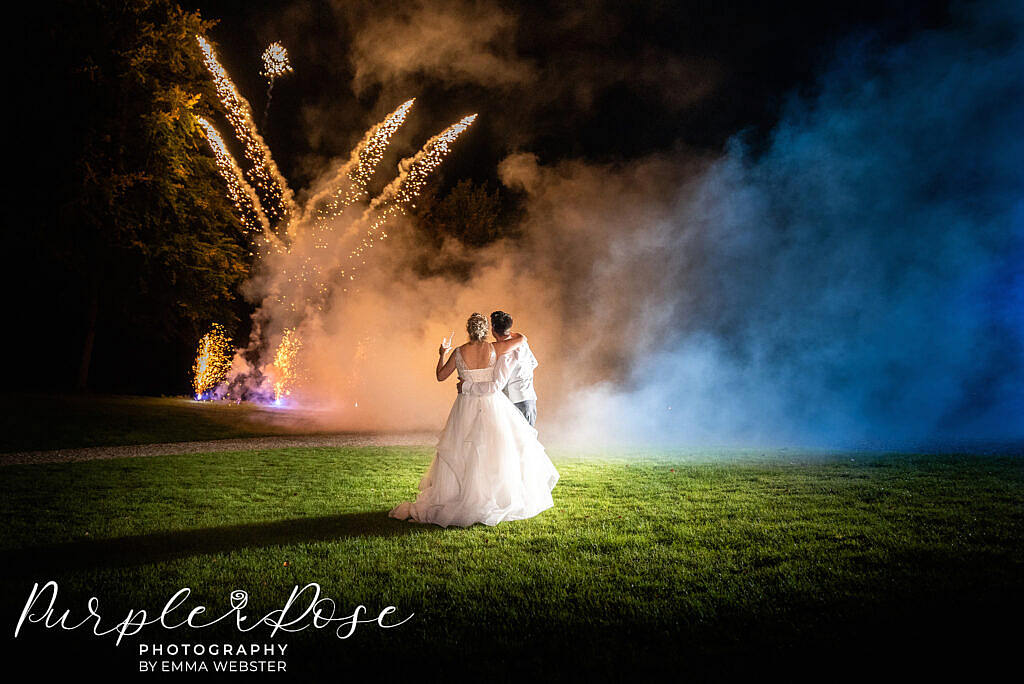 The earlier nights do bring challenges for your wedding photographer. Working in the dark is a whole other skill set. It requires understanding how to photograph with flash, both in and off camera and knowing how to use and balance multiple lights. When looking for a wedding photographer to photograph your autumn wedding check they can do this, make sure they have examples to show you. So if things run late and all your couple's photos are in the dark you know you can still get stunning photos of the two of you. Not all wedding photographers can do this, so check if you want some after dark options or indoor photos if the weather is against you.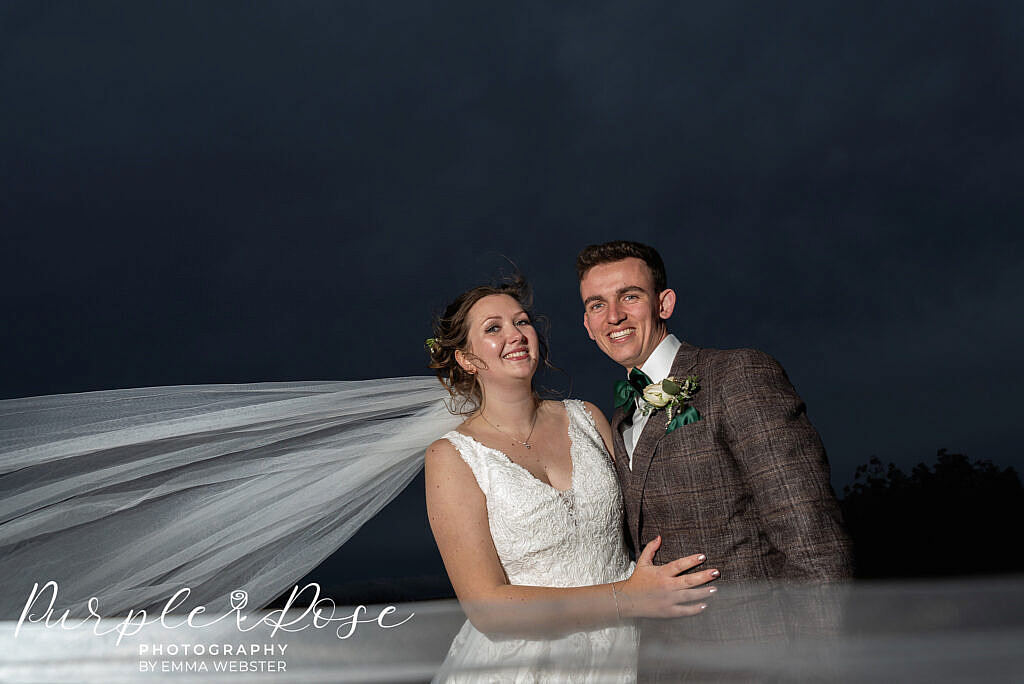 When photographing an autumn wedding I love to get you outside and search for those stunning colours in the trees to give you a dramatic backdrop for your wedding photos. If your venue does not have this we can find a local beauty spot to take some photos at. This is something we can research and agree on before your wedding. So you can get outside whatever the weather I always have some wellies and big white golf umbrellas to keep you dry.
If you would like some help planning your wedding why not ready my blog on the subject by clicking here.

Would you like to learn more about my photography? Click here.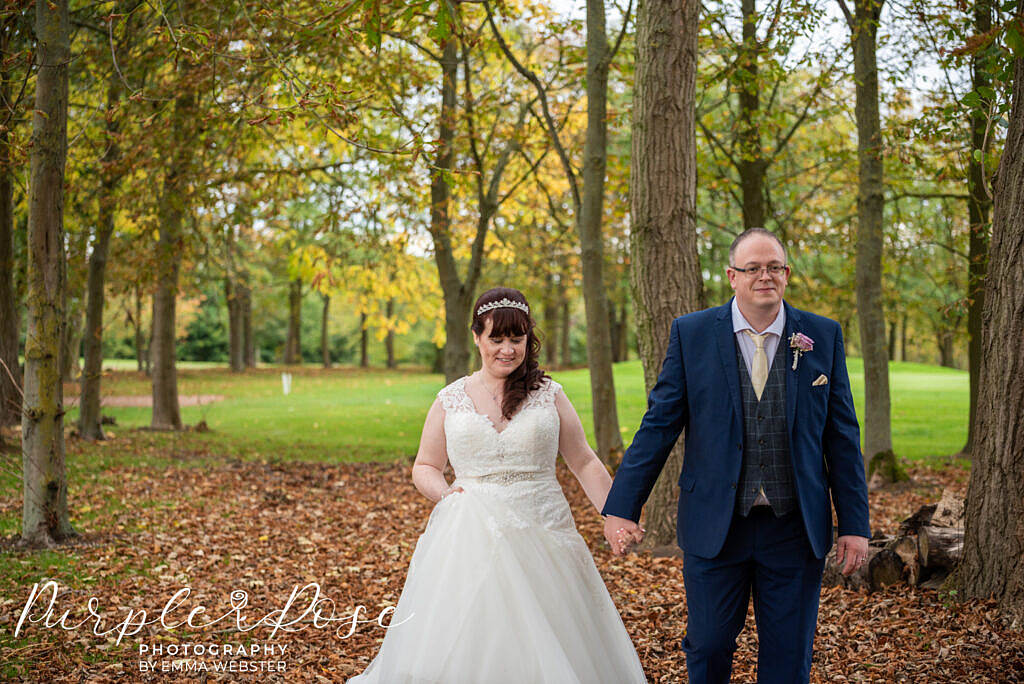 ---
---