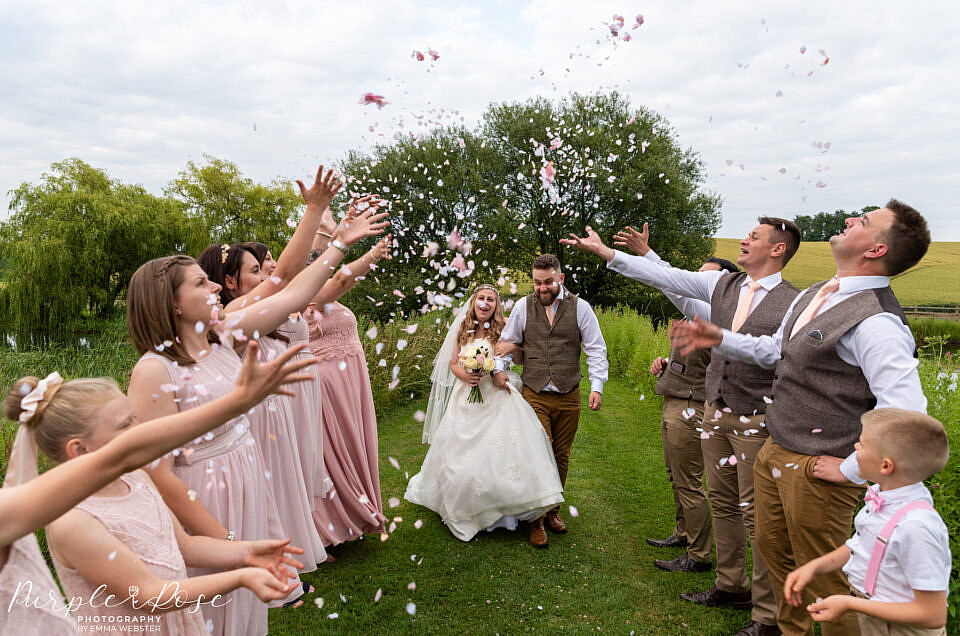 This might sound like a strange blog for me to be writing but stick with me. Your wedding photographer is a key part of your wedding day. We're with you all day, from morning preparations through to the dancing, so making sure you choose the correct photographer is important.
So here are my reasons why I might not be the wedding photographer for you.
I like to help
My main role at your wedding is to take photographs but I also try to help where I can. Bridesmaids struggling to do your dress up? I can help. Not sure how to pin your buttonhole on? I can help. So if you don't want an extra pair of hands to help I might not be the photographer for you.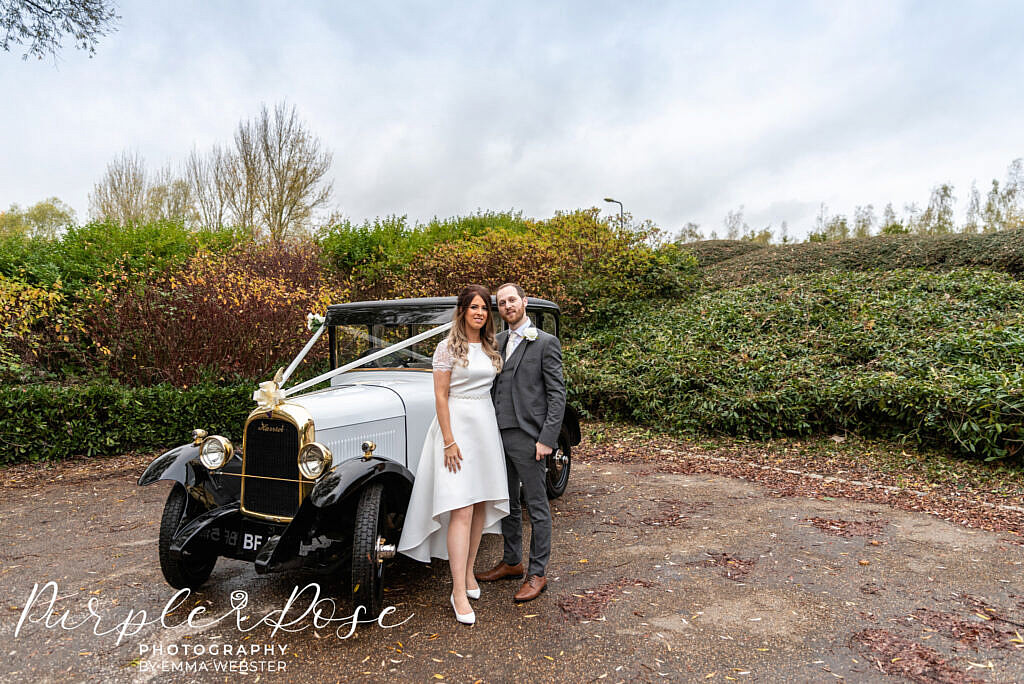 I enjoy my work
Your wedding is my workplace and I want to enjoy my work. I arrive happy and excited on your wedding day. I genuinely enjoy what I do, it's why I left the corporate world, it was time for me to enjoy my working life not dread it. I love creating works of art for you to treasure. I'm excited to show you what we have created, I will be showing you photo's on the back of my camera. I'll be creating a same-day wedding slide show because I am excited to show you what we created together. If you don't like the sounds of this then please don't book me.
I will interact with your wedding guests
I like people and talking to them and this does not change at weddings. I will interact and talk with your guests. I find this makes them more relaxed and comfortable with me, which in turn creates better final images. If you would prefer your wedding photographer to be seen and not heard I'm probably not the wedding photographer for you.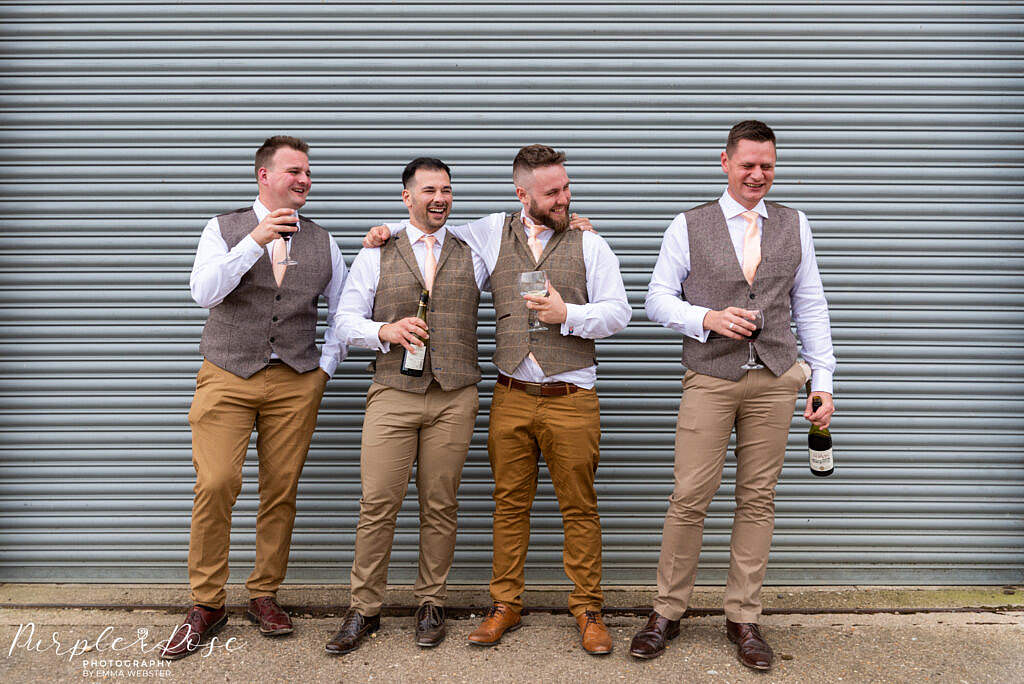 I dress for the occasion
I see weddings as a formal occasion and I, therefore, dress accordingly. No jeans, t-shirts or trainers here. Now I am doing a job, a physically demanding job. I'll be running around, laying on the floor, climbing etc, so I tend to wear trousers and a shirt. If you want a trendy photographer in jeans and trainers that's not me.
I want to meet you before your wedding day
If we're going to be working together all day at your wedding, I want to meet you beforehand. This helps us ensure we get along well enough for me to be a part of your wedding day. It's also useful so I know who you are on your wedding day, imagine if we'd never meet and I turn up and don't know who the bride/groom is? I should know this as it's your wedding, but if we've never met before I won't know who you are. Meeting before doesn't need to be a big deal, meet for a coffee, at a wedding fair or pre-wedding shoot.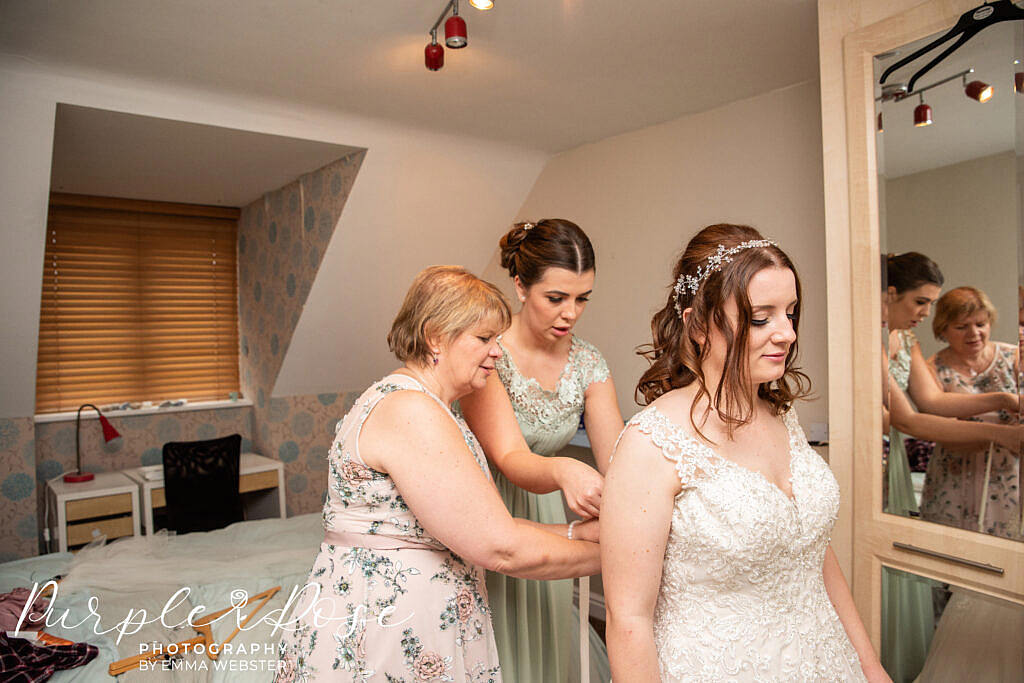 I am genuinely interested in your wedding day.
I want to hear about your plans and ideas for your wedding day. I love to hear about your colour theme, how your speech writing is going, what outfits your going for. I am genuinely excited when brides send me photo's of their wedding dress, I love that they are that comfortable with me to share that. I'm happy to help you with the timings of your day based on my experience and suggest other wedding suppliers if you need help finding someone. If you want a wedding photographer who is not interested in you or your day and just arrives on your day to take photo's then I'm not the wedding photographer for you.
I interact with the children at your wedding
Children love attention, they like to get involved and be a part of things. To get the best photos of them I interact with them. I get them to help me set up photo's, let them help me take photo's and generally get them involved. I find then when it's their turn to be in a photo they are more willing to do so. If you don't want your photographer to take the time to get the best out of the children at your wedding I'm probably not the wedding photographer for you.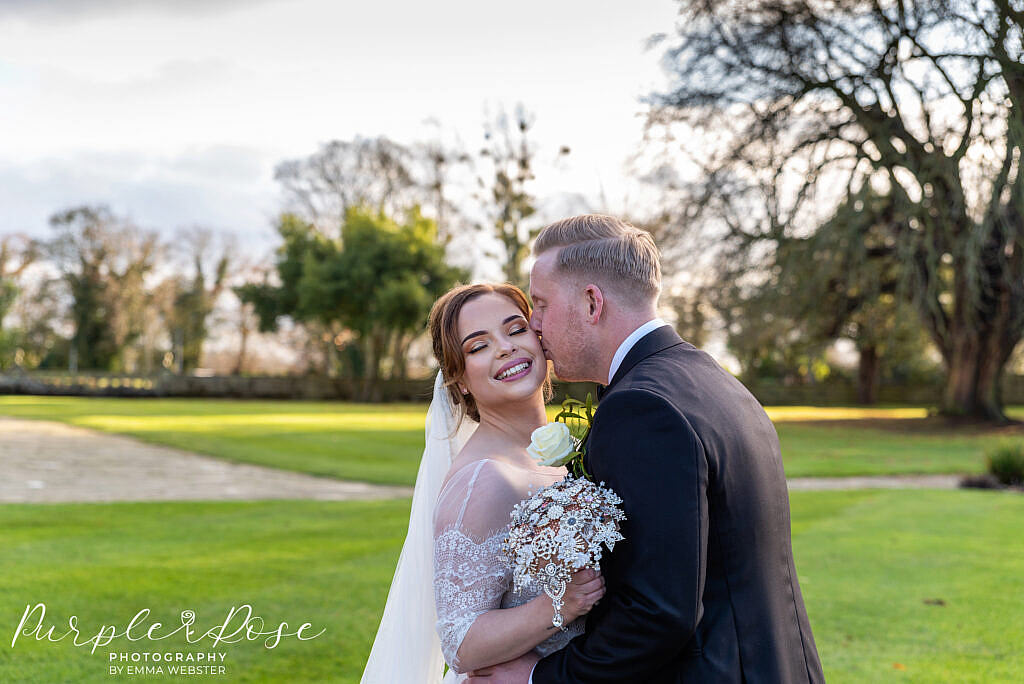 I like couple shots
If you want 100% candid/documentary couple shots I am not the wedding photographer for you. If I see a rainbow, sunset, flower field or any stunning backdrop I am going to want to photograph you with it. If you're not into that please don't book me as it will break my heart watching the sunset go by without you. Lots of couples I meet tell me they want candid and unposed shots. They then point at all my posed and staged shots and say just like that. In reality, you won't naturally stand in the best position for the sunset, so I will get you in position and tell you to grab hold of each other. If your standing next to each other but it looks awkward of course I'm going to adjust you so you're in a nice pose. What kind of photographer would I be to take an unflattering photo of you when I could move you sightly to make it flattering? If that's not your thing and you'd rather leave it to chance then don't book me.
I love animals
If you have pets at your wedding I will be saying hi to them and getting fur baby cuddles. I can't help myself. I have cat and dog at home (bengal and border collie if you're interested in the breed) and I fully admit to having to say hello to animals. Of course, I'll get the photo but them I'm going in for scratches. After all its rud not to say hello to them. If you'd rather your photographer blanks your animals don't book me.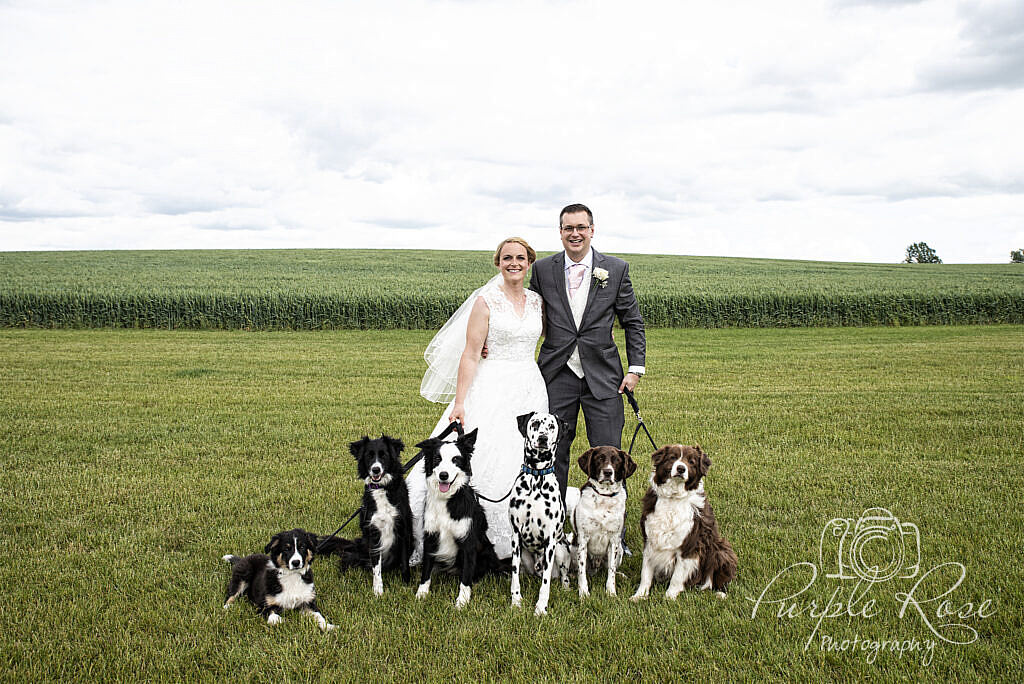 I get emotional
I'm human and I get emotional, if I see you're getting emotional and need support I'm there. I've had brides upset as there mums not at the wedding and need a hug, I get it my mum was not at mine either. If you need a hug I'm going to hug you. I well up during the ceremony, I'm still snapping away but I get emotional. It's actually quite intimate being your wedding photographer, during the ceremony I am at the front with you and the officiant, I can hear the little whispers to each other, the looks you give each other, it's a huge privilege but it also tugs at my heartstrings. So if you'd rather have someone whose not interested in the emotions of the day please don't book me, I can't help myself.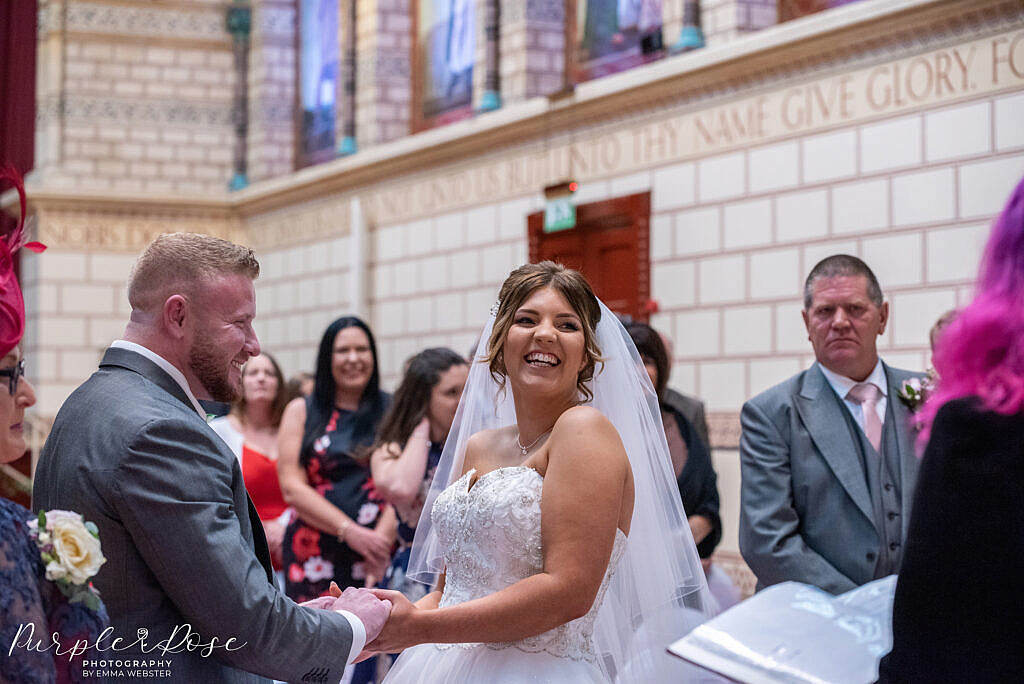 I'm not trendy
I want your wedding photo's to look true to colour and realistic. If you want someone whose light and airy, aka blown-out highlights, bye-bye details in your dress I won't do this, it upsets me. I also won't do the brown filter look, it makes everyone look a bit orange and let's be honest who wants to look back at their wedding photos and everyone looks orange? I've also noticed a slightly desaturated trend coming, where skin tones look a bit grey, sorry I won't be hopping on that bandwagon. Apart from anything imagine if you book me and the trend changes, you's get something completely different from what you were expecting. I don't follow the latest trends, I never have and never will. If you want timeless images I'm your girl, if you want the latest trend, whatever it may be please don't ask me, I will say no.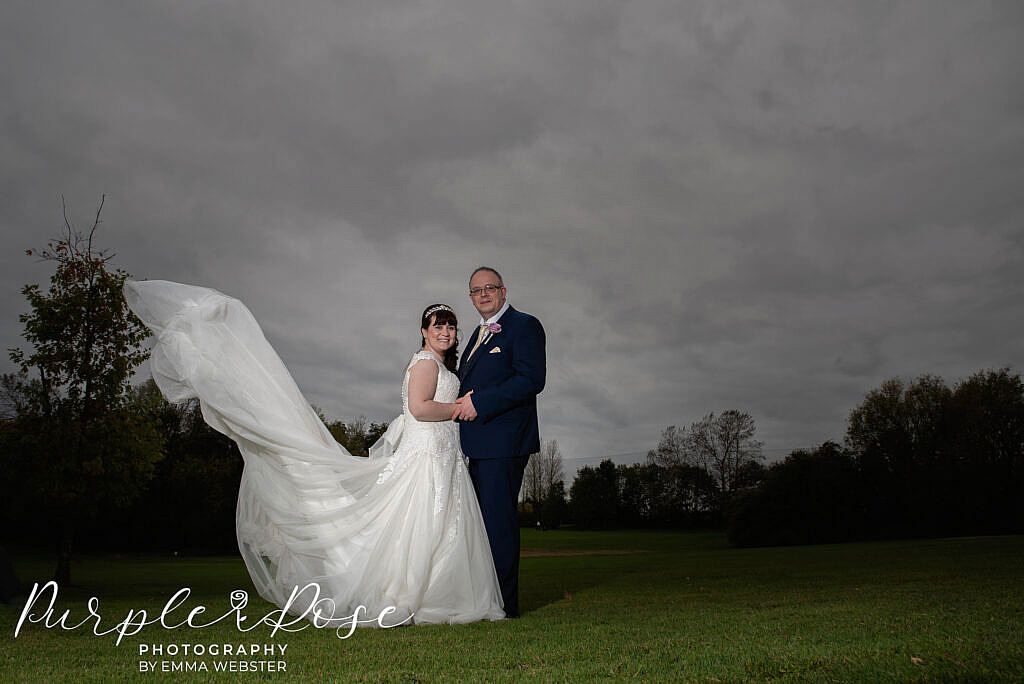 In conclusion
So there it is. That's me. I love weddings, I love the run-up as well as the day, I honestly care about my couples and I am not ashamed that I am the least trendy person you will ever meet. I will look after you and your loved ones on your wedding day, I will fix problems before you even know about them. I have more non-photogrpahy equipment with me at a wedding than camera gear as stuff happens. Trousers get ripped, no problem I' ll sew them up, shoes get scuffed, here's some shoe polish. I'm truly happy that I have made life long friends with wedding couples, I love that we hang out and I have these amazing friendships with people.

if all of the above has you worried, then don't contact me. It's fine, we're not the right fit and especially with wedding photographers you need to find someone with the right personality and working method for you.
If your reading this and thinking we could be a good fit, click here to read more about my wedding photography.
Would you like to see some examples of my work? Click here to head to my wedding gallery.
Fancy having a chat about your wedding day? Click here to get in touch.
---
---