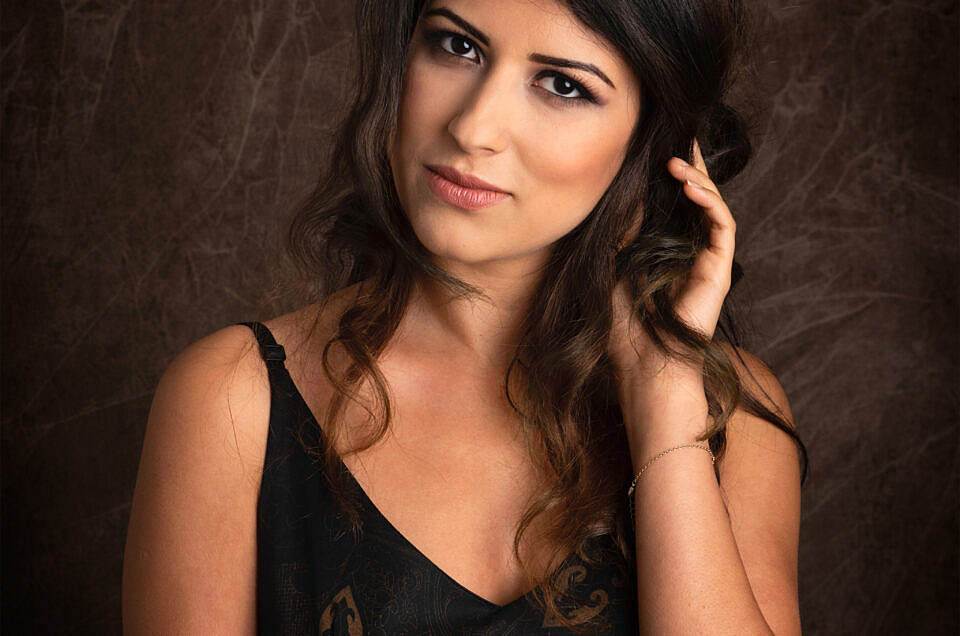 I recently had the pleasure of welcoming Kimia into the photography studio for a fine art studio shoot. On arrival, she was a little nervous which is completely normal. Most of us, myself included are not used to having professional photo's taken. It's not an everyday experience. She soon realised she had nothing to be nervous about. We had a look at the outfits she had brought with her and discussed the kind of look she wanted to go for.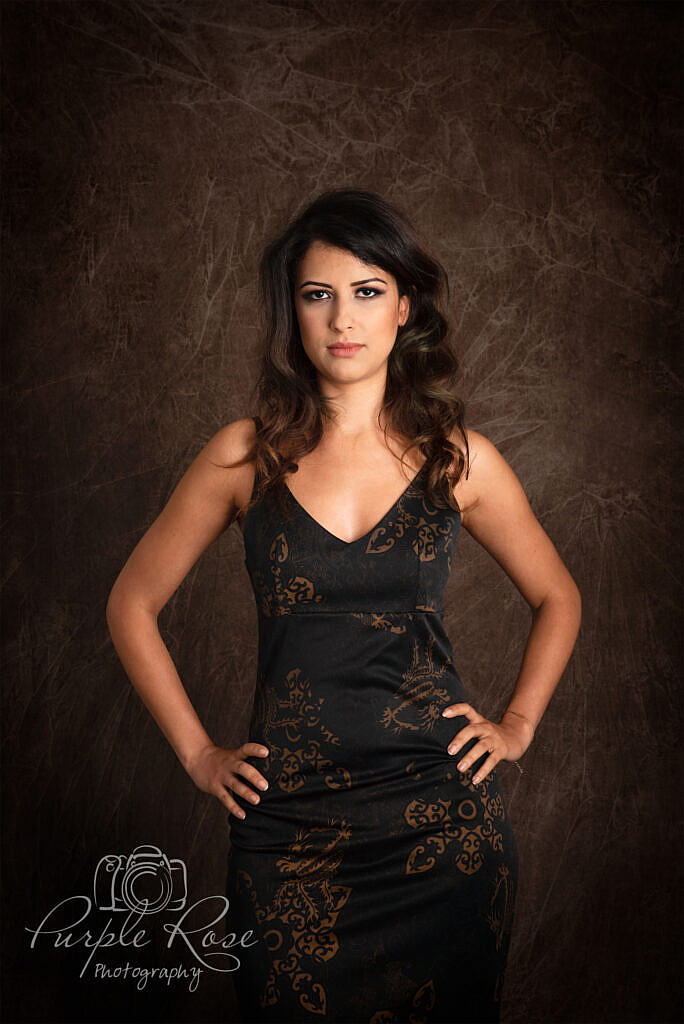 Kimia had decided to make the shoot extra special by using the talents of Amineh, of Beauty by Amineh to have her make up applied professionally. Turning the day into a bit of a pamper session as well. With the outfit choices in mind, Amineh created a smokey evening look which suited Kimia and her brief perfectly. Kimia also curled her har to complete the look.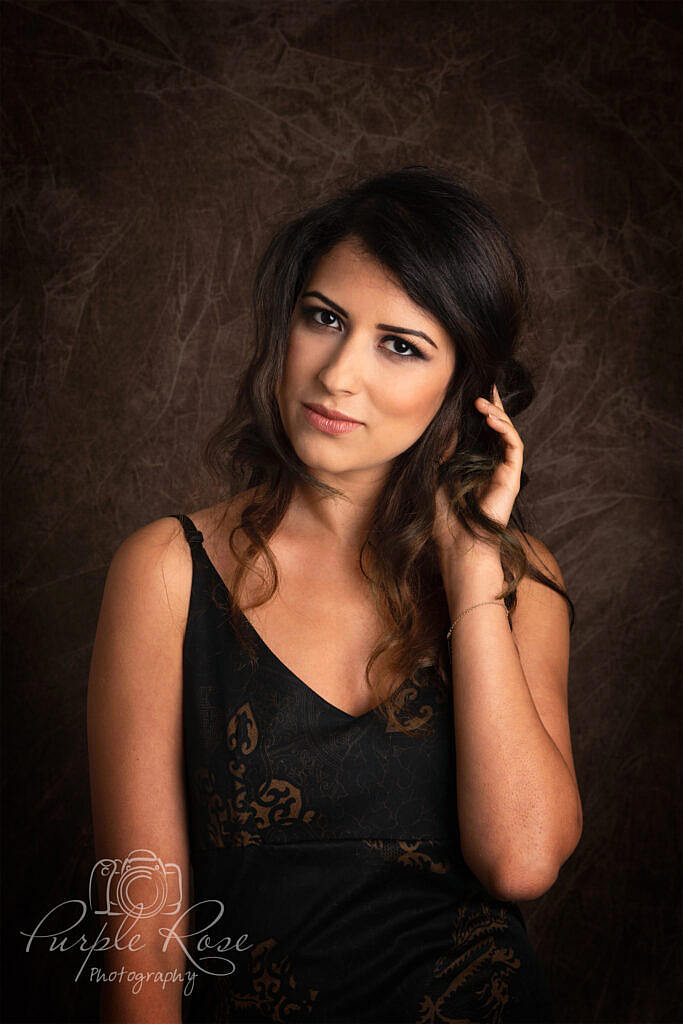 We were then ready for the studio shoot. knowing Kimia was a little nervous we started slowly, I gently guided Kimia into poses, this is not a very formal exercise. We chatted away in between photo's, about random subjects, evening discovering we shared a previous career. Kimia also shared ideas she'd like to try making it a more a collaboration of ideas. When I say I work with my clients I mean I work with you. I'll show you images on the back on the camera, so we can tweak things as we go. I find this actually sparks ideas. The first dress we both agreed made Kimia look and feel powerful and sexy and we went with this look, creating some powerful images.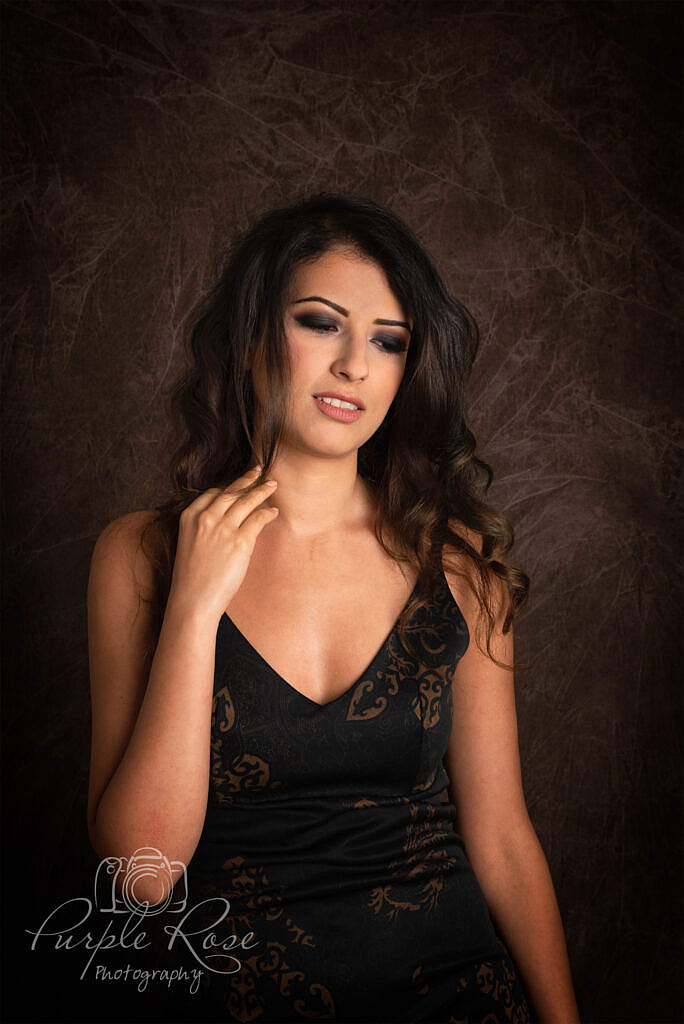 For her second look, she went with a vintage wedding dress. Amineh was on hand to adjust Kimia's makeup slightly for a softer look to fit the dress and we popped Kimia's hair up and added some earrings. Her look was now softer so the style of shooting changed to reflect this, we played with movement making full use of the flowy dress.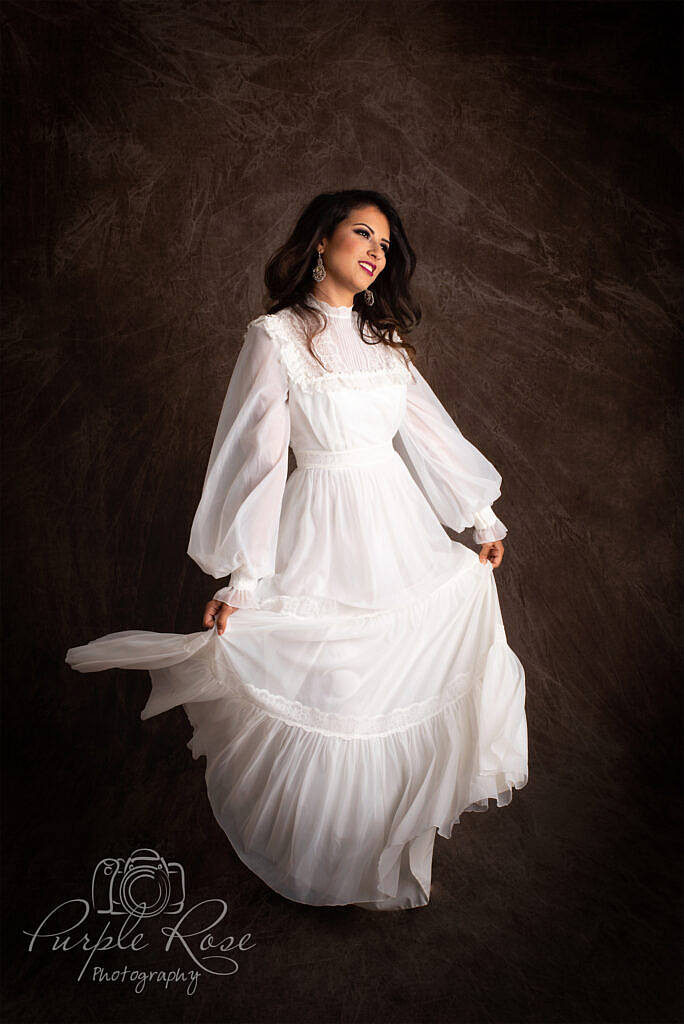 At the end of the session, Kimia left feeling confident and enjoyed the experience, her review below speaks for its self. It's was then time for me to start editing her stunning photos to perfection.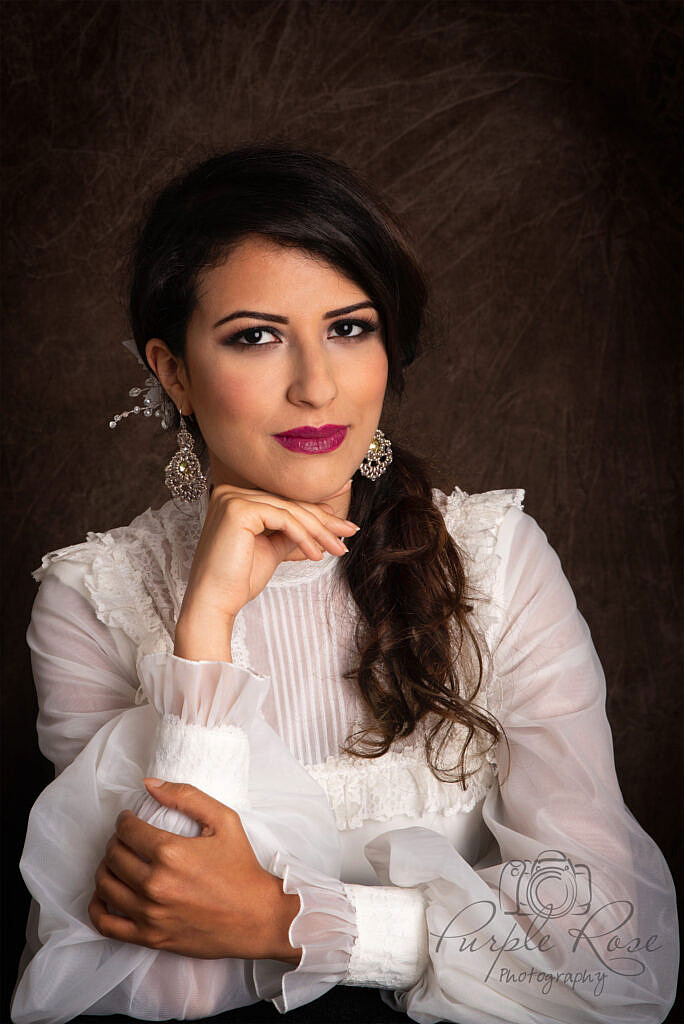 From Kimia
Emma is so talented! she is a perfectionist and has a very sharp eye and excellent attention to details, she sees that perfect scene and direct you to that perfect pose and captures the perfect picture, Magic! as a shy girl that was nervous before the session, I should say I absolutely loved working with Emma and I am very happy about the results!
If you would like to discuss having your own photoshoot please click here to get in touch, I'd love to discuss your ideas.
If you'd like to find out more about Amineh and her make up services click here to head over to Beauty by Amineh – Makeup Artist
---
---