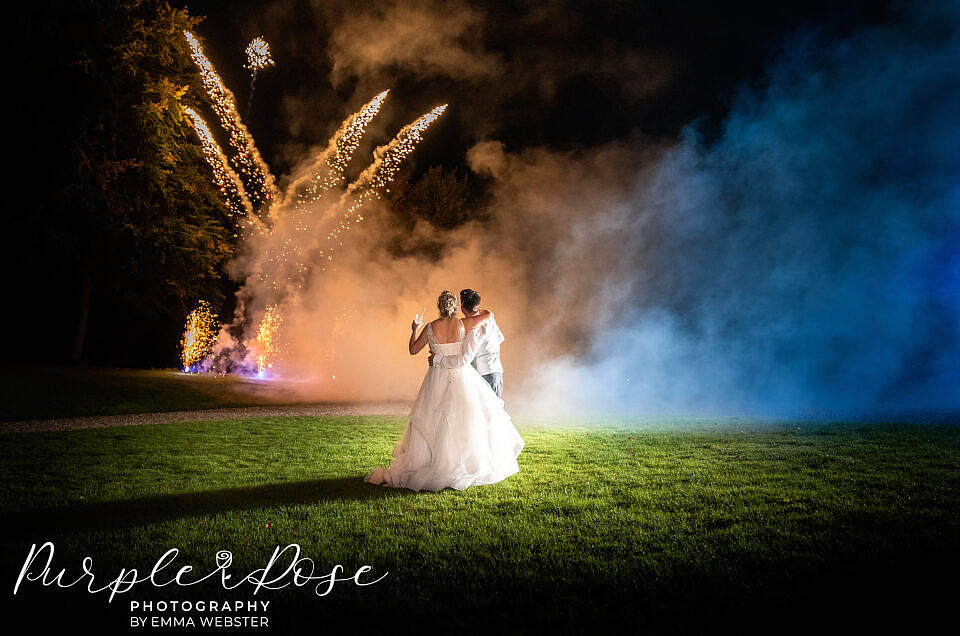 Winter weddings and the importance of after dark wedding photo's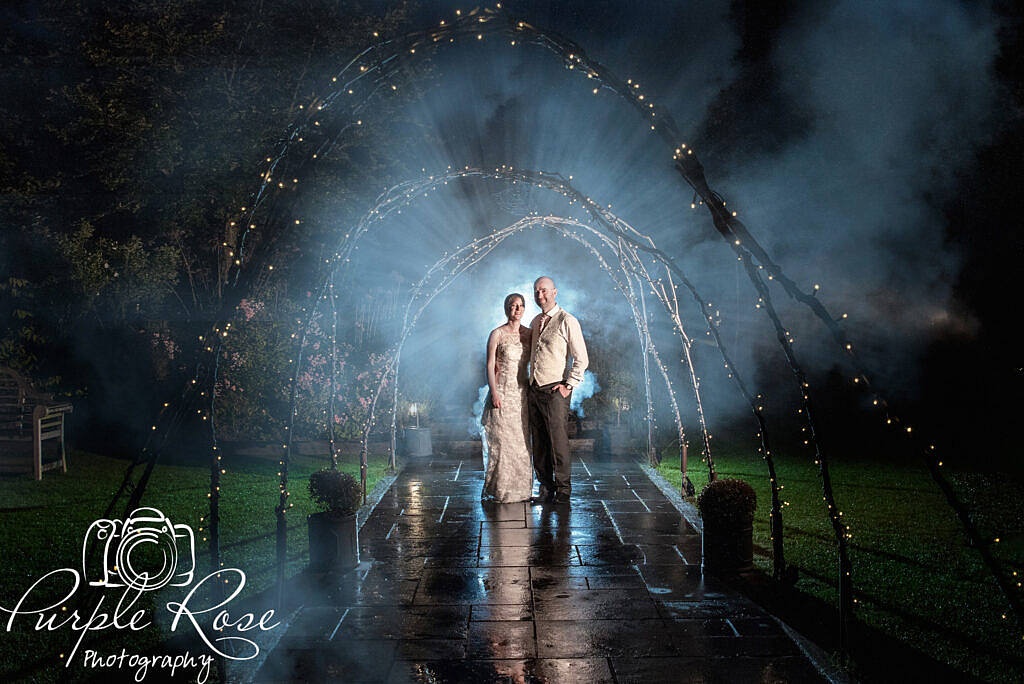 I don't mean is your wedding photographer literally afraid of the dark but that would be a problem, I mean can they still take photo's into the night after the sun has set? Can they work under the dark canopy of trees, and in dark churches or wedding venues? Perhaps you've not even considered this a problem.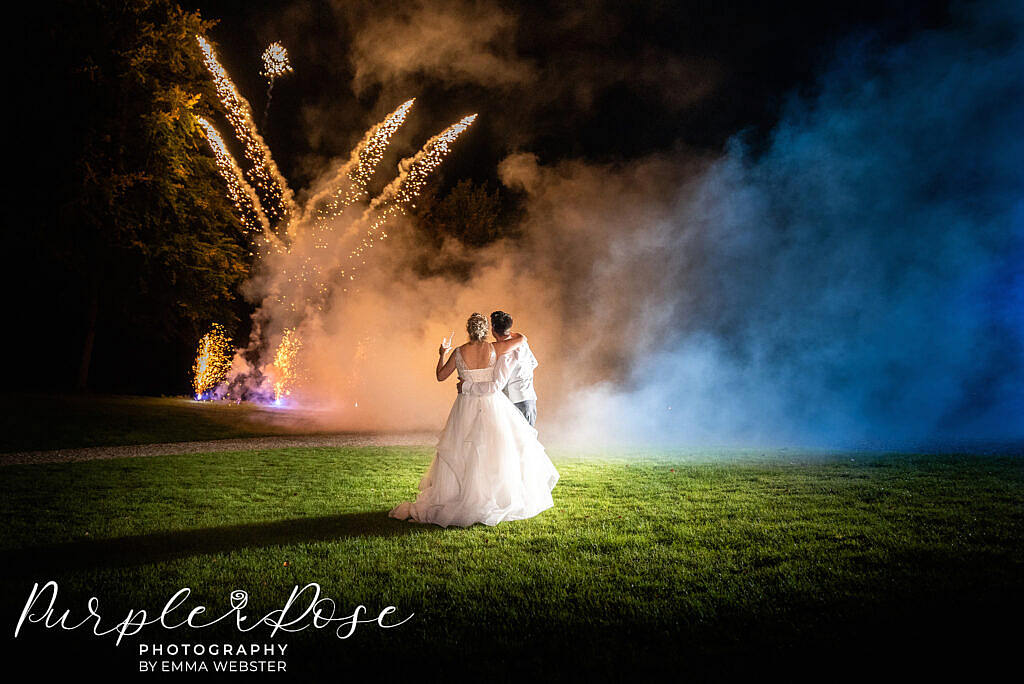 If you know your venue is dark or you're getting married in a church where flash is not allowed for understandable reasons, I would never use flash during a ceremony. Have a look through their work, do they have examples of working in dark locations. If you can't see examples of this, ask them to show some. I often see photographers market themselves as natural light photographers or light and airy, there is nothing wrong with this. Except if they encounter a dark environment and don't use flash or don't know how to work around it. There are things you can do to improve photos in dark an area, certain settings will help to an extent. If it really is too dark and they don't have or can't use flash you'll then encounter what photographers call grain, this is where the photo's look grainy, this is a setting in the camera which gathers more ambient light, brightening the photo but the downside is grain. This can be a problem at any time of year.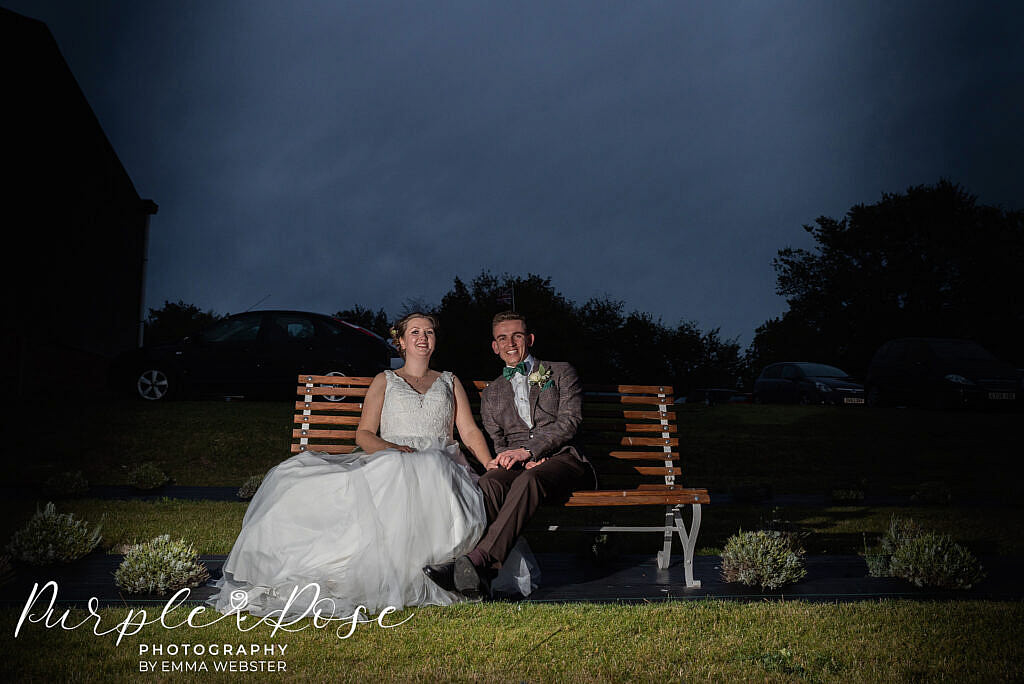 Then we have winter weddings. The sun is weaker, we have fewer daylight hours and it just often looks a bit grey and dull. I know it does right now as I sit here typing this. If you're getting married later in the day you may only have 1hr post-ceremony of daylight, this is true of a few weddings I have booked this year. Each time the couple chooses to work with me as they knew if we ran out of time I could still get those wow couple shots after dark. Again this is by using flash and a few other tricks I have learned along the way. I knew this was something I needed to learn so I have traveled around the UK and trained with photographers whose after dark work I love. Which now means I love getting couple outside for a few photo's after the sun has set. I love getting creative and playing with ideas for them so they walk away with something truly unique. So if we don't have time to do group photo's and couple photo's in the daylight it's not a problem, I'll still deliver amazing couples portraits, after dark and they'll definitely be different to your friend's wedding photo's.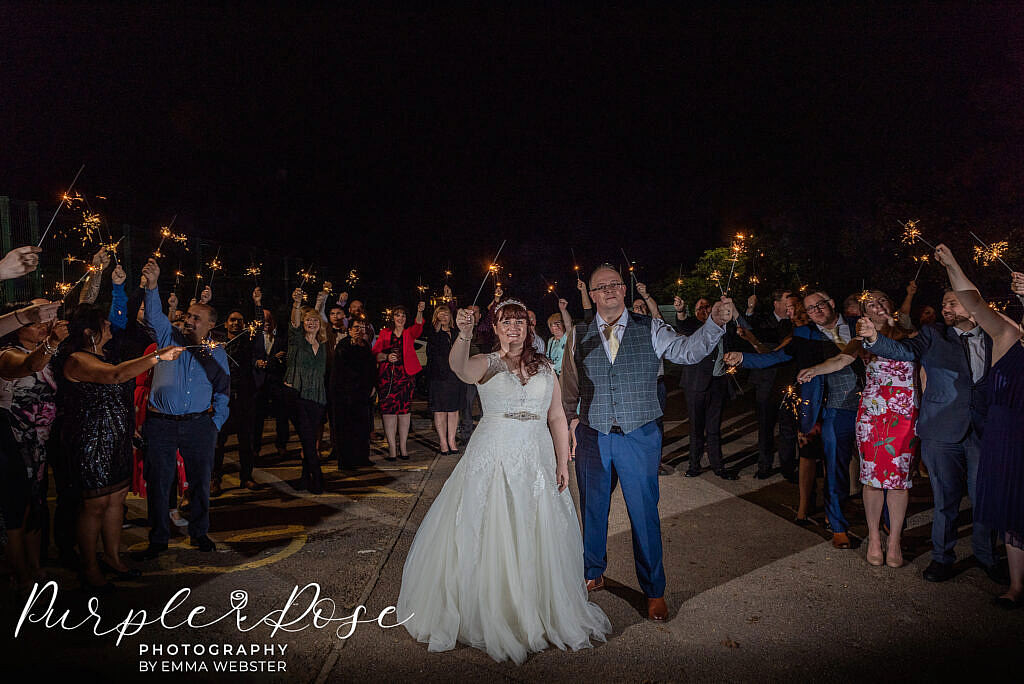 My ability to work in all lighting conditions also means if we do have enough light to do your couple photo's during the day, we can then pop out at sunset and after dark to get you more variety. In fact, I love it when couple's want to go out and have twilight or night time photos. It lets me get creative, we can bounce ideas off each other and just have fun creating something unique for you.
So in conclusion, if you know you're in a dark venue, or going to have very little daylight, you want sparklers or fireworks captured, see if your wedding photographer can work in those conditions.
---
---