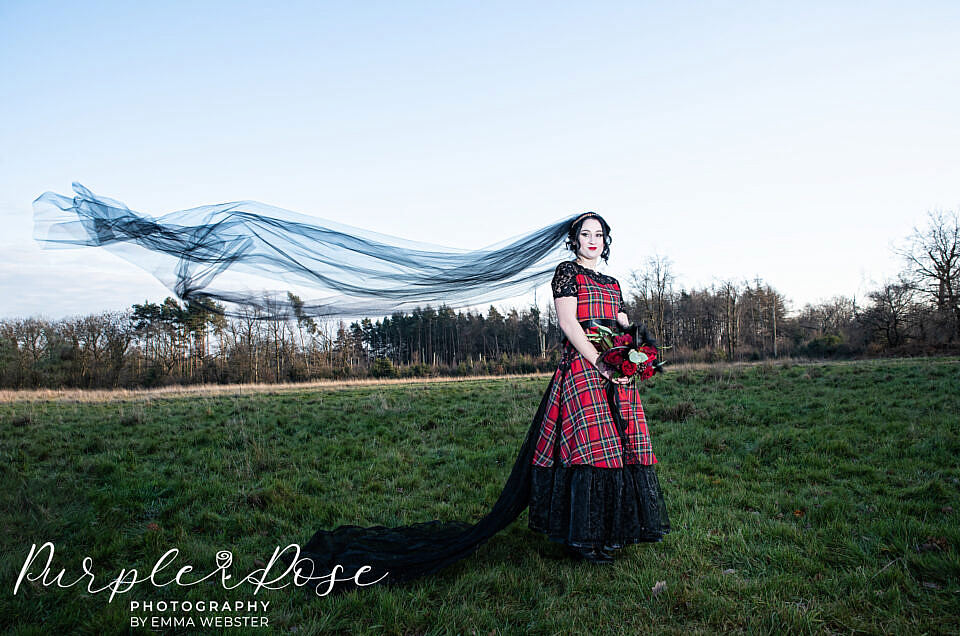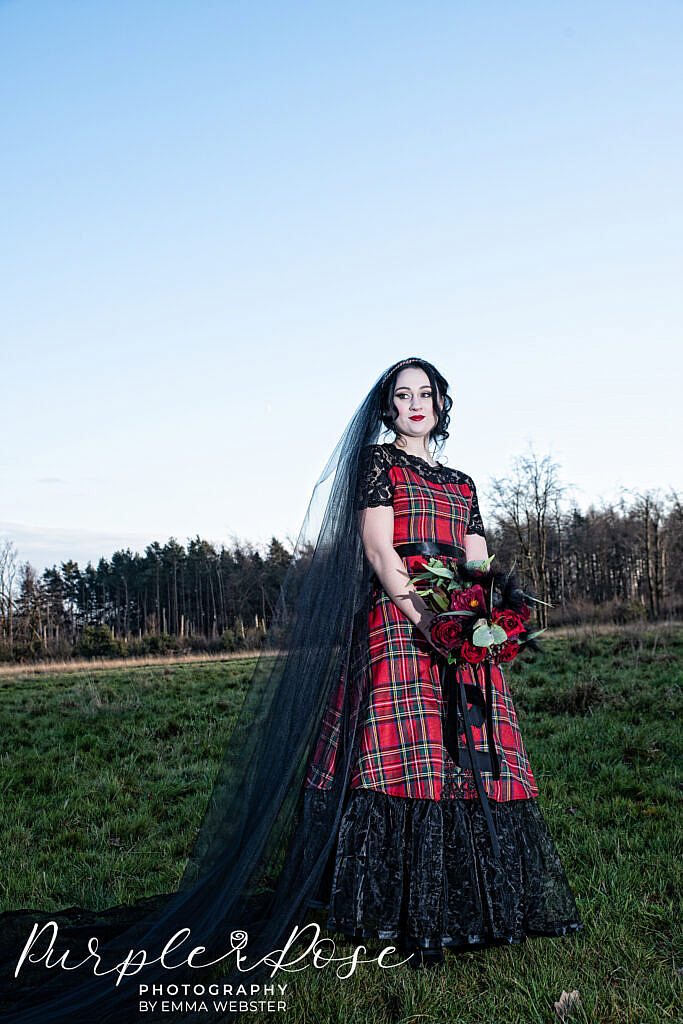 At its heart the wedding industry is a creative industry, we love to create new things, try need ideas and inspire you. This is where styled shoots come in. They give us all the chance to get really creative and inspire you with new ideas.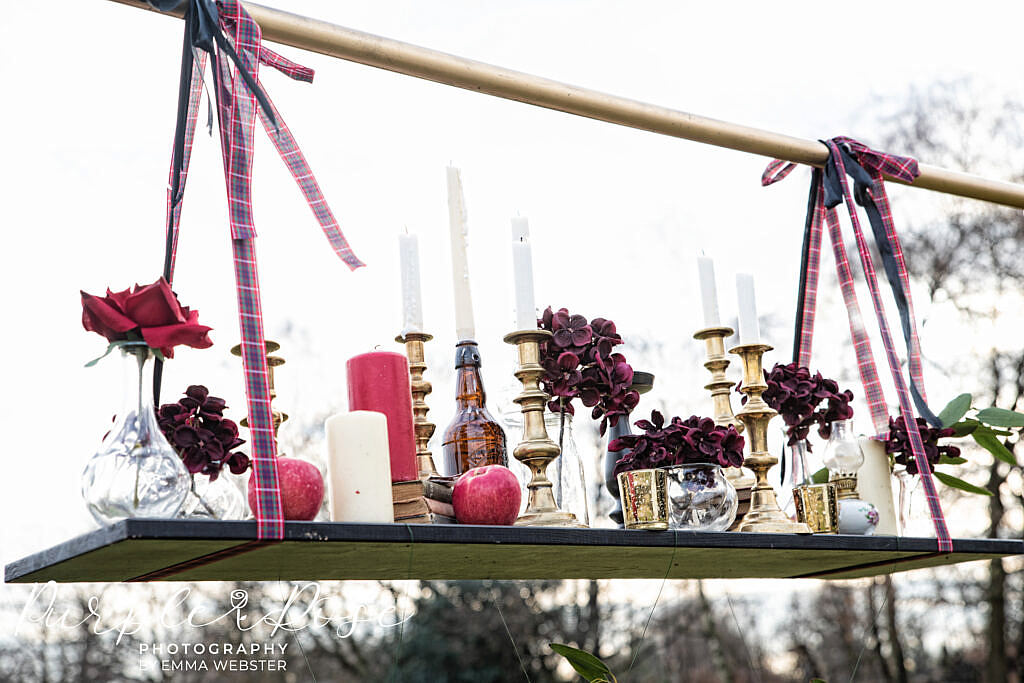 This particular shoot was inspired by the Evanescence song, call me when you're sober. I remember blasting this out on my little CD player (yes no mp3's or streaming for me then) singing along at the top of my lungs. Much like the other suppliers involved, we all grew up listening to this, queuing at their concerts in the rain. So after a quick discussion, we formed the initial idea to make this shoot a reality.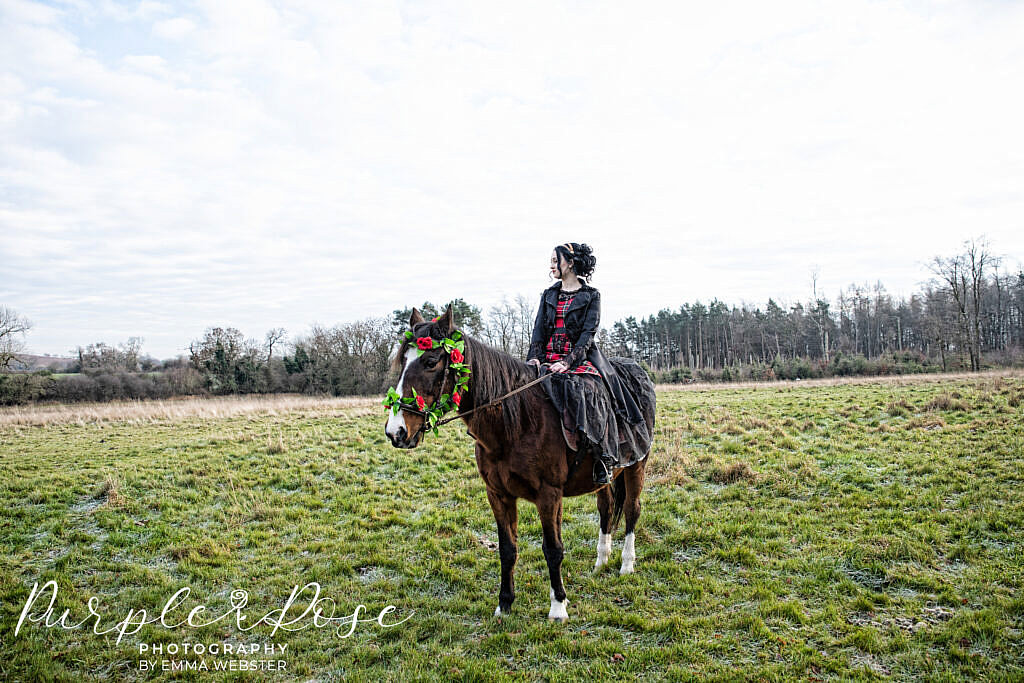 With one of the suppliers owning a horse and willing to model we headed out to cold and frosty field to make the shoot a reality. We decided to work with a red, black and tartan colour scheme, keeping in tune with the original music video but added hints of colour such as foliage in the flowers to add some interest here and there. To make the look more bridal we incorporated features such as a black veil, because who says your wedding veil has to be white? Why not match it to your colour scheme for an interesting injection of colour. Our bride wore red shoes, hand painted with flowers and tartan heels which tied them in with the overall theme. The wedding cake also embraced the theme with black lace and crows.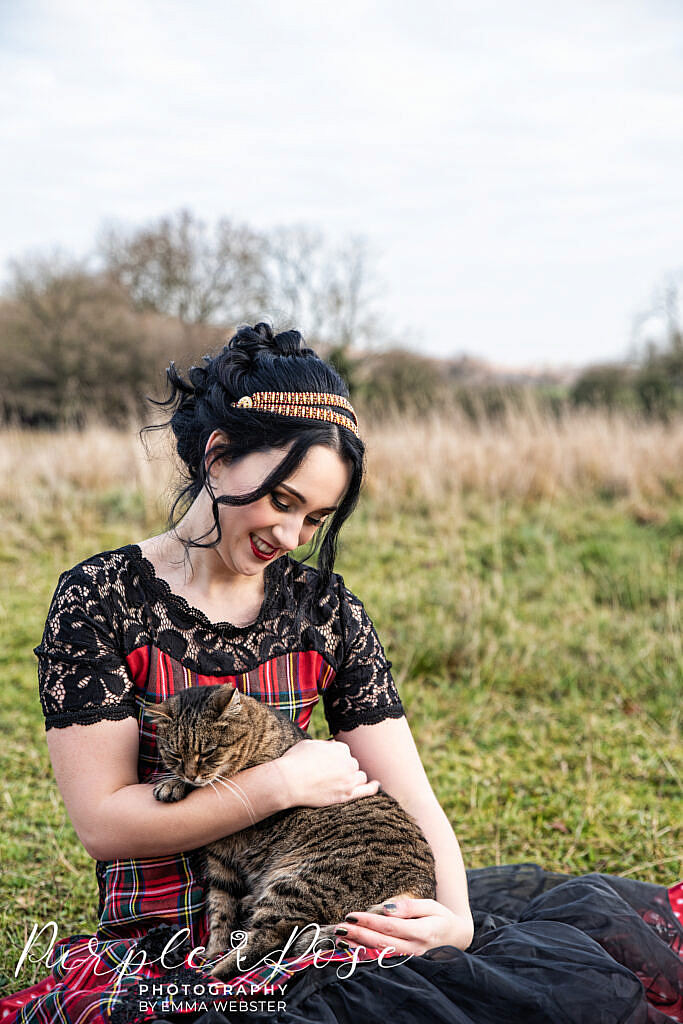 Another key idea, which you could not really miss in this shoot was including your much loved pets in your wedding day. I know for me personally Misty (dog) and Poppy (cat) are very much a part of my family. They are involved in all aspects of our family life, so why not have them as part of your wedding day. On the day we incorporate dour models horse, her parent's dogs and cat into the shoot. They all had lots of fun saying hello to everyone and watching us set up everything. When it was their turn to get in front of the camera they were all absolute super stars. I am finding more and more of my wedding couples and now choosing to include their pets at their wedding which is truly lovely to see.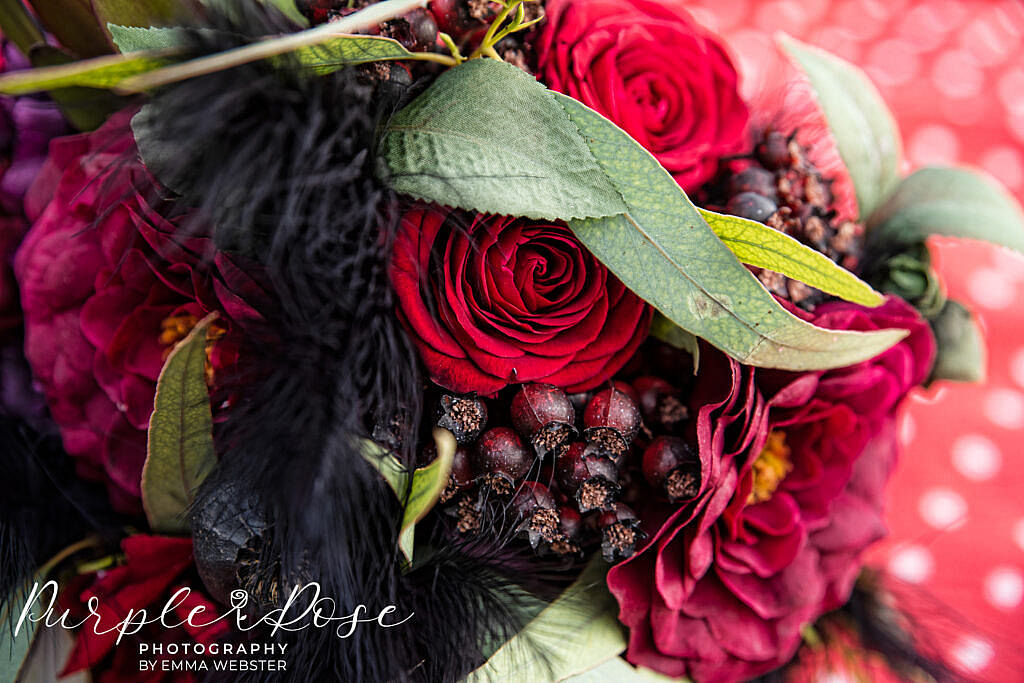 Every detail was carefully planned from and makeup to tableware and stationery. As wedding professionals, we love delivering new and unique ideas. Trust me we are full of ideas if you are prepared to trust us and let us run with an idea. So if you have a theme don't be shy, share your ideas and we might just come up with something incredible just for you.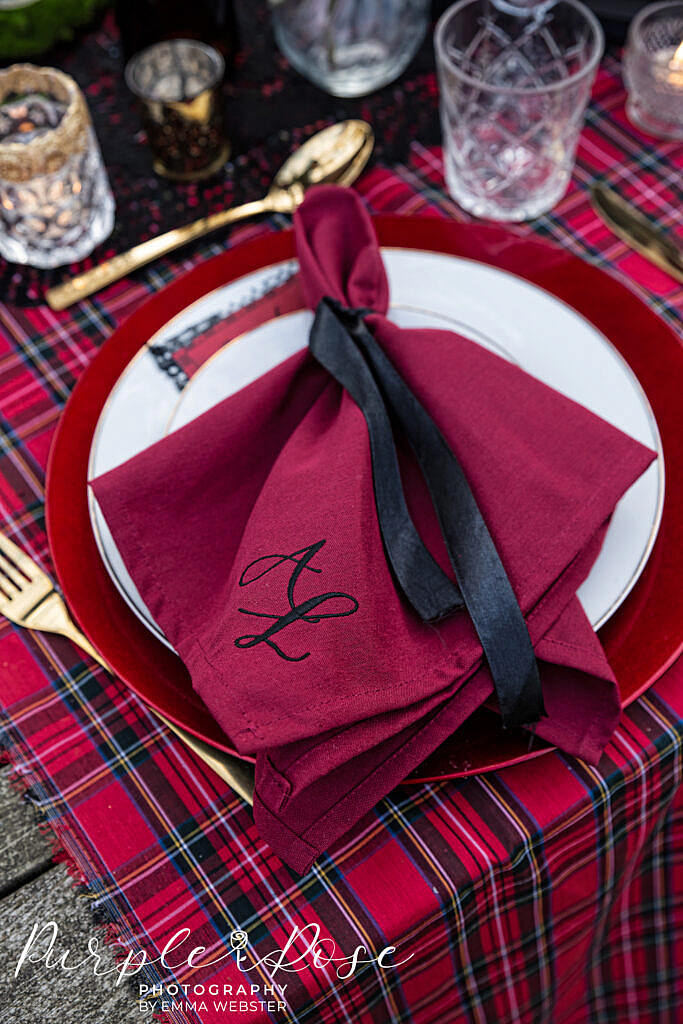 Styling: https://www.cocovintage.co.uk/
Flowers: https://frenchielovesflowers.com/
Hair and makeup: @laurafirthhair
Hairpiece: https://www.theluckysixpence.co.uk/
Cake: http://www.smithstreetbakers.co.uk/
Shoes: @inannabespokeshoes
Napkins: https://www.extraspecialtouch.co.uk/
Stationery: https://www.lornaboyerdesign.co.uk/
---
---