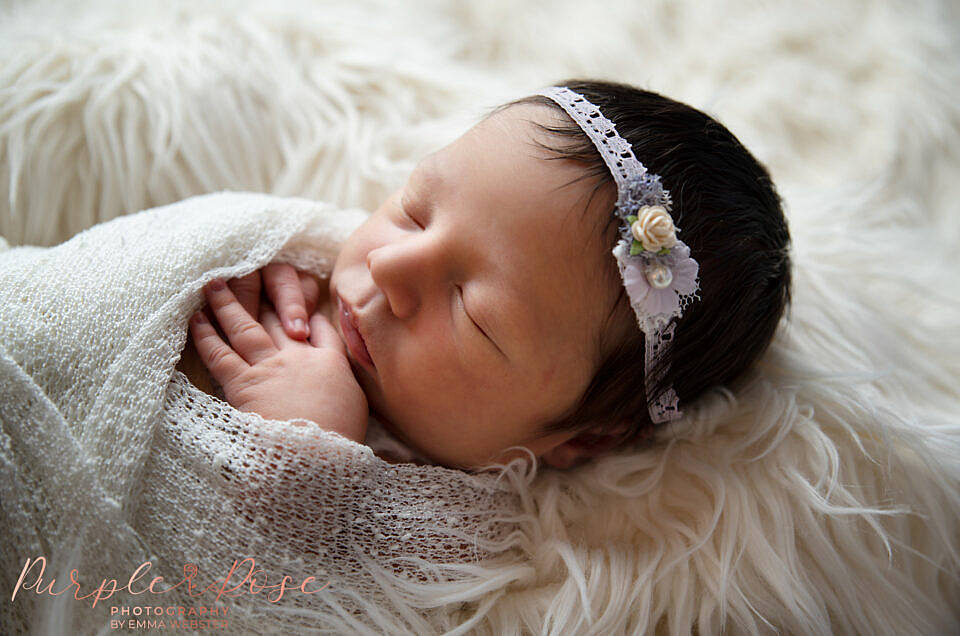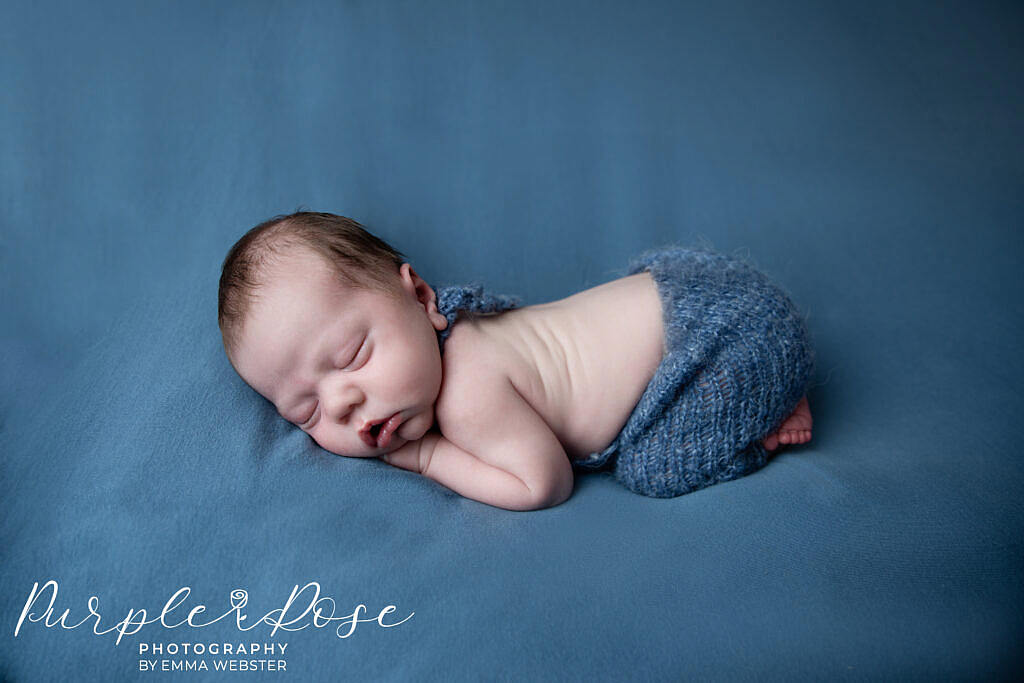 Your newborn baby's first photo shoot is an exciting time but have you thought about safety during your baby's newborn photoshoot? For me, your baby's safety is just as important as your final photos if not important. I have traveled the country to train in newborn photography but also train in how to safely work with a newborn baby. Even learning how to keep them comfortable, so how to burp and wind them so they are happy and relaxed with me. Because knowing how to safely move a baby and how to help them if they are uncomfortable is a huge part of getting beautiful photo's for you to treasure.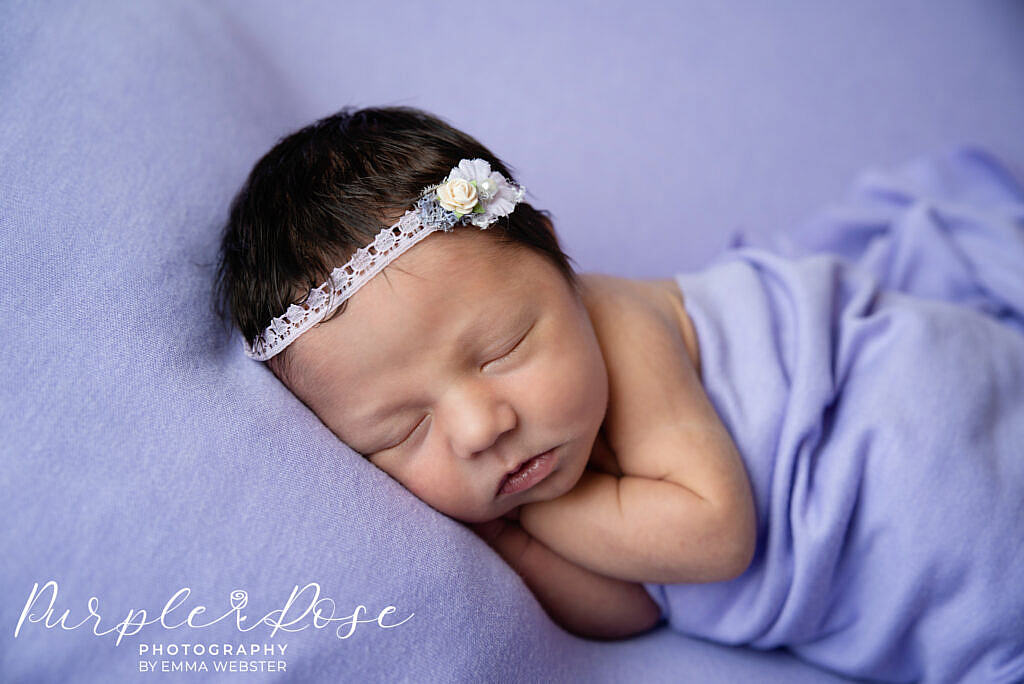 When you arrive at my studio in Milton Keynes with your baby I want you to know that your baby is safe hands and that you can trust me. Bringing your baby to me is a huge honour which I do not take lightly. The whole session is based around your baby's comfort and safety. I start off testing your baby's reaction to my touch as I wrap them to help them sleep. They are in my lap here, they are then placed in a bowl on the floor, made cosy and soft with towels and layers which are also used to gently support them so they cannot roll. Your baby then spends the rest of the session on a giant bean bag designed especially for newborn photography. If I have to leave their side for even a moment I ask you to come to sit with them. Poses, where they seem to be supporting their own head, are not real. Parents are supporting their head, I then photoshop out the parent's hands.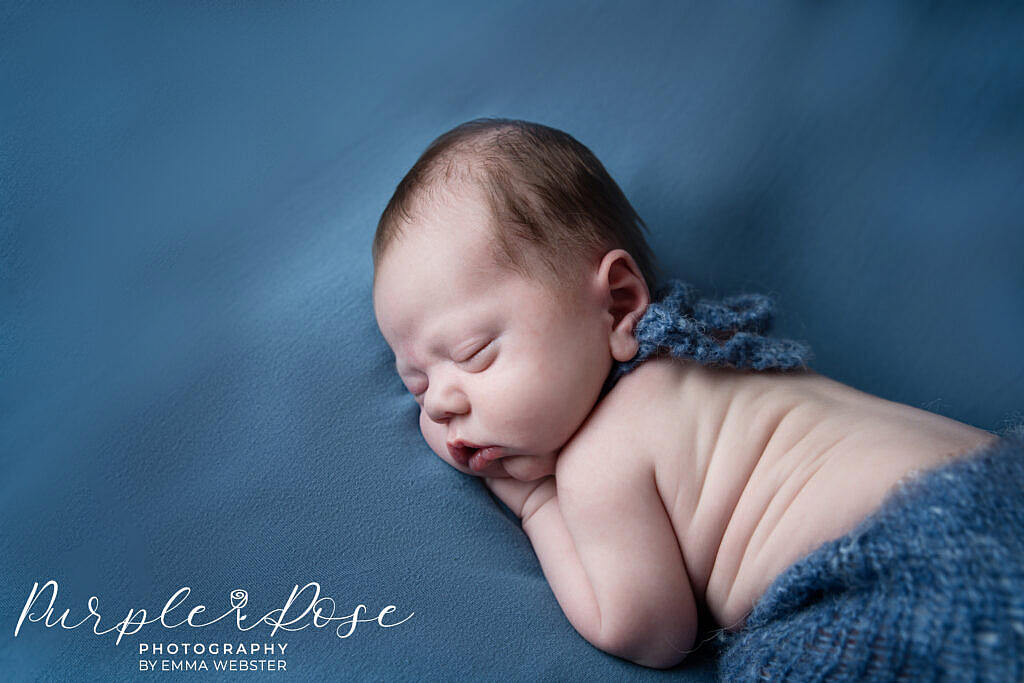 During the session, I will be working with your baby to create different poses but I won't force them into poses. Instead, I gently test their reaction, when they have a sleepy twitch I move them so as not to disturb them too much. If they are not happy in a certain pose I won't force them into it. Just like us babies have different levels of flexibility and find different positions comfortable. If your baby is not happy I settle them back into a more comfortable position for them and then move onto another pose instead. It is not unusual for your little one to become unsettled as I move them and need comforting to re-settle. I often have parents laughing as their littles one hold on my fingers while I move them and I have to patiently wait for them to get sleepy and release me. This is fine if they need to hold onto me to help them settle and fall asleep I let them, although it can be tricky when my hand is under them! As well as being safe when working with your baby I want them to feel safe with me.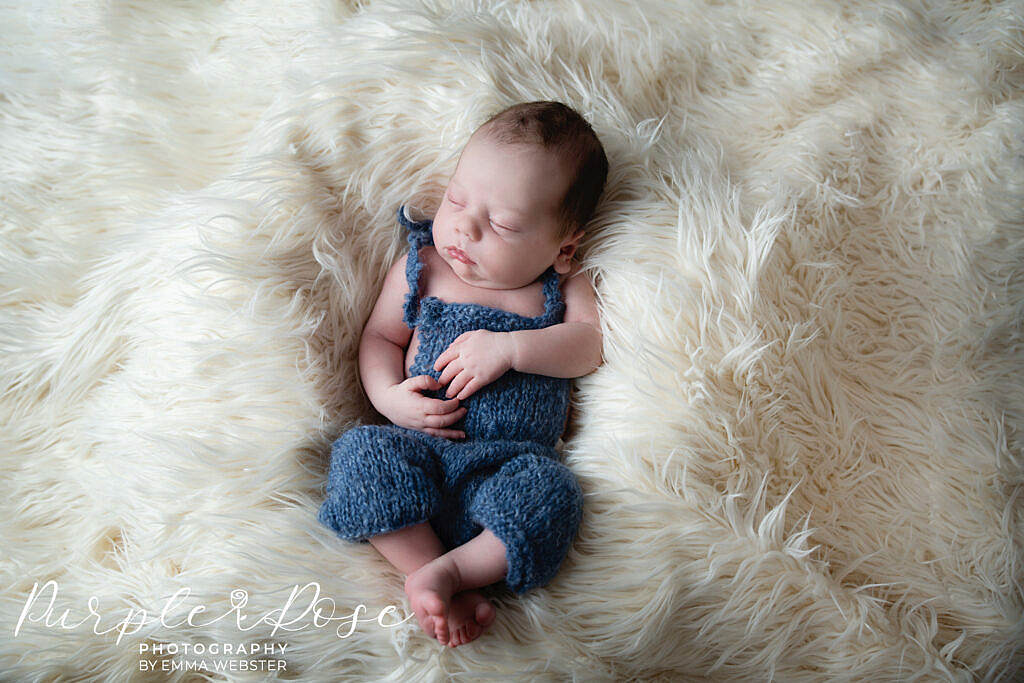 When the session is finished I then place baby back into your arms, meaning that the whole session they have been safely supported and cared for. With you watching the whole time. I have a comfy sofa for you to relax on or there are stools you can move around to see what's happening.

---
---