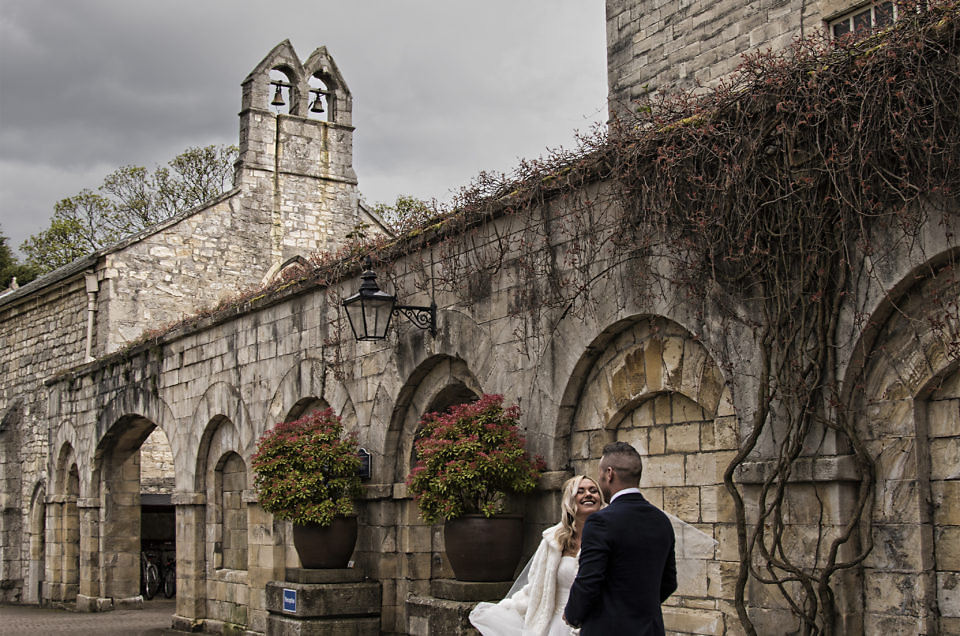 I think it's safe to say most couples have this question at some point in the planning process. What if it rains on my wedding day?
If it rains on your wedding day, you will still get married, you will still have a fantastic day and if your photographer has a rain plan, you will still have amazing photos to look back on.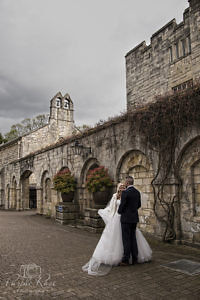 As a photographer, I am actually excited if it rains. We can capture images with dramatic skies, such as the one below. Have fun photos with umbrellas, wellies and puddles. It does not have to ruin your photos. You can help your photographer capture these images. If you know or suspect it's going to rain on your wedding day be prepared, bring some wellies and umbrellas. If you can be flexible with timings that will really help. If there is a break in the weather be prepared to run outside and get some photos. It may not be the most convenient time but it might be your only chance. If rain is a real concern for you then look for a photographer who can shoot in low light situations, images where it is clearly raining, and dark interiors where they have found the light for the couple on a rainy day. You need to be confident that they can still deliver stunning images to you of your day.
For example this photo below. We had been having a wide variety of weather on this particular day, snow, hail, rain, strong winds, we had it all. Whenever there was a break in the weather we ran outside. I knew we needed to get photos of the cherry blossom as it was just stunning, so one break in the weather we ran outside and had the couple twirling and dancing and captured some beautiful images. Then it started to rain, so we quickly got the umbrellas out and a jacket for the bride and captured this, one of my favorite shots of the day. I must mention it also helps to have a photographer who does not mind getting wet, I'm actually laying in the muddy grass here but I think you'll agree it's worth it.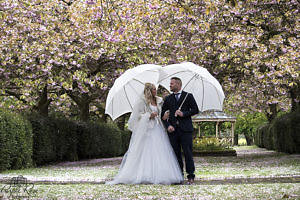 So what happens if it rains on your wedding day? You're going to have fun and capture some amazing photos.
---
---