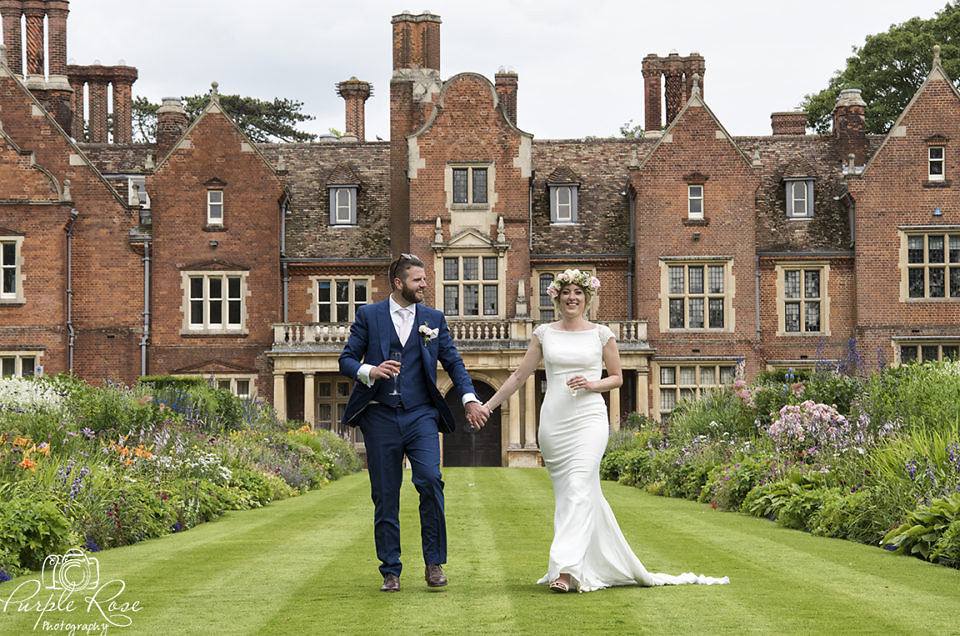 So its finally here, your wedding day. Whether you've been imagining this day from childhood or since your engagement its a big day, with so much hard work and effort put into it. Below I have compiled my top 5 tips to help make your day run smoothly based on my own day and photographing at other peoples weddings. I hope you find it helpful.
Tip No 1
Have a plan and share it. This sounds so simple, you probably have sat down with someone and made a plan for the day with outlined timings. Be this with your family, venue or photographer. Make sure all the key people know this plan and are ready to prompt you if things are slipping. Most brides don't have their phone with them during the day and many don't wear a watch, while your groom may have both, it's one of those days where your not going to be checking the time. Make sure your best man, bridesmaid, venue and photographer have a copy of your plan for the day. These people can keep an eye on the time for you while you enjoy your day. Personally I always sit down with the couple before the big day and go through the timings for the day to make sure we're all on the same page. I'll have this with me all day and often help keep the couple to their plan, the day really does fly by and often they don't know what the time is.
Tip No 2
Make sure someone has a sewing kit on them. Most of the weddings I have worked at someone has trodden on the bride's dress, especially when their is a train to avoid, people forget to avoid it, step on it and the bride is stopped in her tracks. Usually, all is fine and no damage is done. Sometimes though a little repair work is required, having a needle and thread available can be a lifesaver. I wish I had thought of this on my own wedding day when the bustle on my dress was ripped just before our much practiced first dance. I ended up using a stapler to staple my dress back up, not the best look, but it did the job.
Tip No 3
Don't sweat the small stuff. You put so much thought and effort into your big day, planning every detail large and small. If something does not quite go to plan try not to worry and let it ruin your day. You probably don't want to hear this but something always goes wrong. Be it a poorly behaved guest, a forgotten delivery, a relative getting lost, family tensions, wrongly placed table names. Whatever it is try not to worry, so someone is sat on the wrong table, they are there and probably happy to be part of your day. Maybe the decorations are not as you expected, remember only you will notice. We put a lot of pressure and expectations on this day, but if everyone you love and care for is there just enjoy it whatever little problems may arise, they won't seem as important when you look back.
Plan for the British weather. This is a big one. I love the UK with it varied weather, one day clear blue skies and baking sun, the next storm clouds and hail, sometimes all of the above in one day. I once photographed a wedding where we had beautiful clear blue skies, 30 minutes later it was snowing, which then went back to clear blue skies followed by rain. Admittedly that is not a typical day but it illustrates how having a plan in place for the British weather is always a good idea. Talk to your venue about the space available inside should the weather be to bad to be outside. Make sure your photographer can work both inside and outside, do they have a plan for rain/snow/sleet? I always ask my couples if it rains are they prepared to go outside? It can create some stunning shots if they are willing. I always have a pretty umbrella ready for the couple ( I just get wet) my wellies encase I need to go wading in mud. If your not sure if your photographer is prepared, ask them. It never hurts to bring an umbrella or two with you and even have your wellies in someone's car. Wellies can be a life saver, especially for the bride if we take a little walk to a scenic spot for photos.
Tip No 5
Enjoy every moment. No matter what happens enjoy your day. It really is true that the day fly's by and before you know it your waving goodbye to your guests. Take it all in, take some time out during the day for just you and your new partner, to have a private few moments to say hi and relax. A perfect time could be after your couple shots, once the photographer is done hold back a few minutes and just enjoy being together. I'm not going to lie if I'm your photographer I may take a couple of sneaky photos from a distance if I spot you doing this as I walk away.
I hope the above is useful in your planning for your big day.
---
---