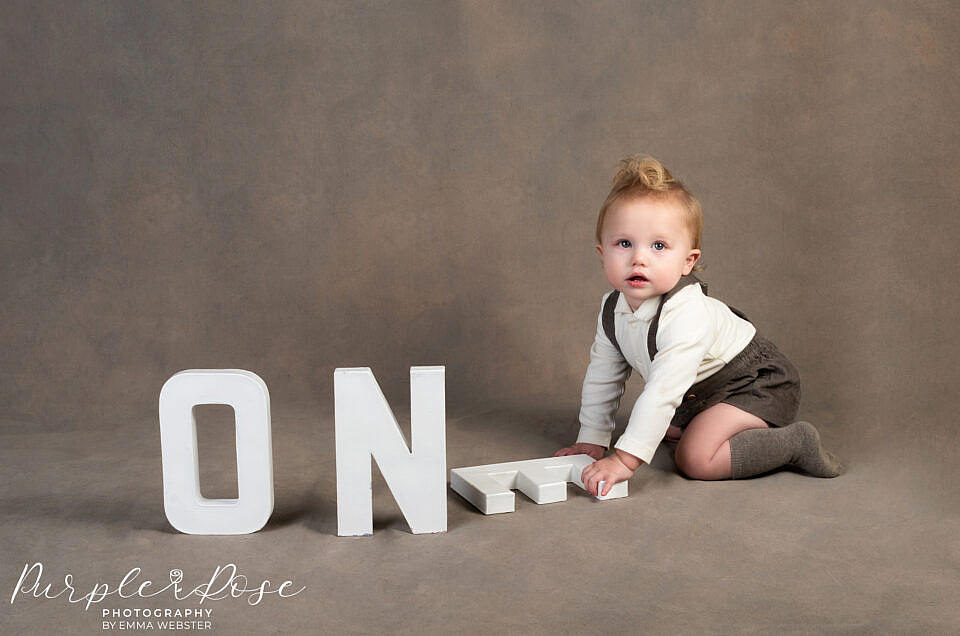 Back in December when we had that brief break between lockdown Little C came in with his family for his 1st birthday photoshoot in the studio. Being December we knew we needed to be indoors to keep everyone snug and not worry about the lovely weather we have in England at this time of year. Little C's mum and I chatted online about the shoot, discussing colour options, how the final images would be used, and the props we would use.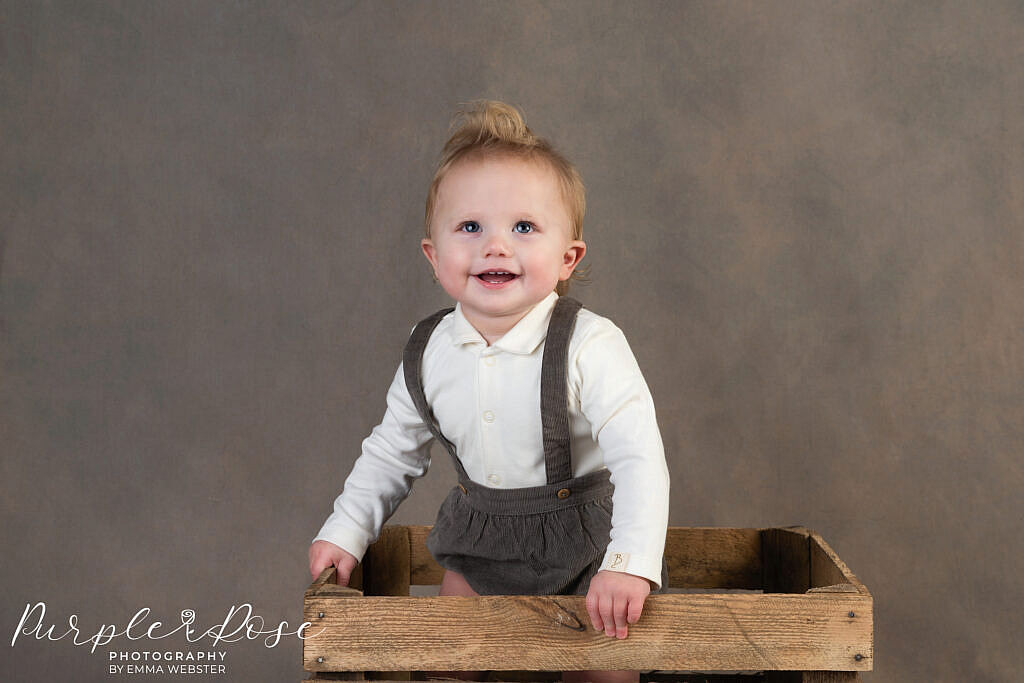 Obviously, the safety of little ones and anyone in my studio is always a top priority for me, especially in the current covid driven world we live in. The studio is always cleaned between shoots along with anything used in the shoot, this has always been the case. The extra precautions I now have in place include, fully airing the room out between clients, ensuring all surfaces are cleaned, and anything I can't easily clean is not used for 48hrs, they basically go into quarantine for a few days. Of course, all adults, including myself are required to wear a face mask and sanitise their hands.
With all our planning in place the family arrived, ready and excited for the photoshoot. Little man was already toddling around confidently so poor mum and dad had lots of fun trying to keep him in one spot and away from me. He was very curious about who I was and the camera, but we managed to keep the social distancing up and still keep him happy.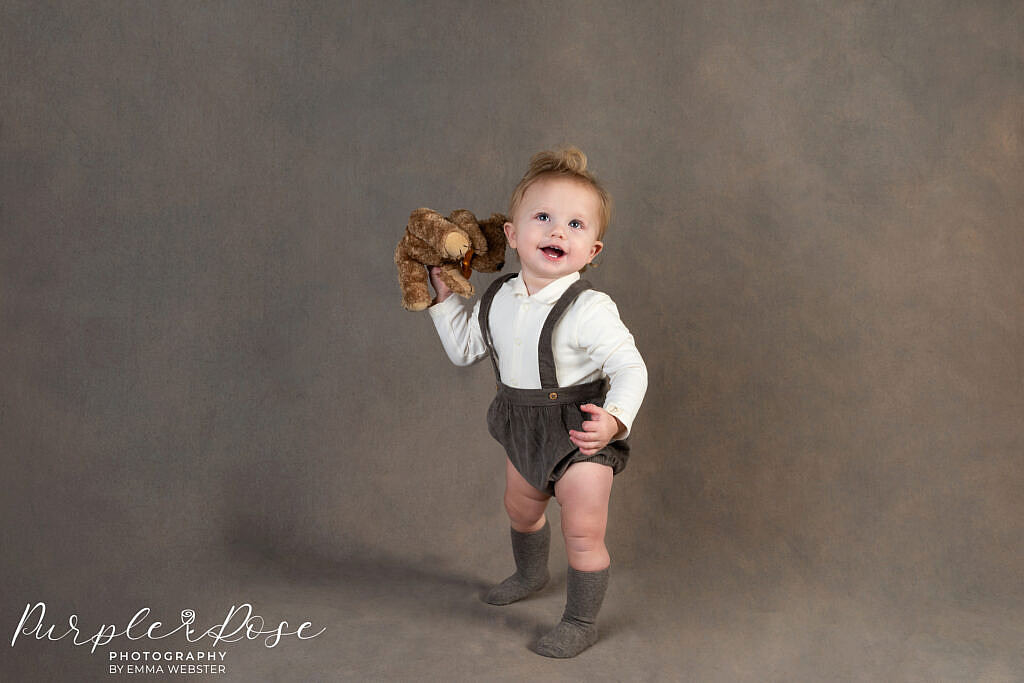 As he was so mobile we made use of the wooden crate I have initially to be sure we got some photo's where he wasn't running off to explore the room he was in. We then popped him on the floor to play with the numbers I have in the studio and a few of the vintage toys I have. I love these toys as they give a very timeless and classic feel to a shoot. I loved his little outfit, again it was a timeless classic choice and it worked so well with the backdrop and vintage toys. In case your wondering, little C's quiff is all natural, it just made him even more adorable.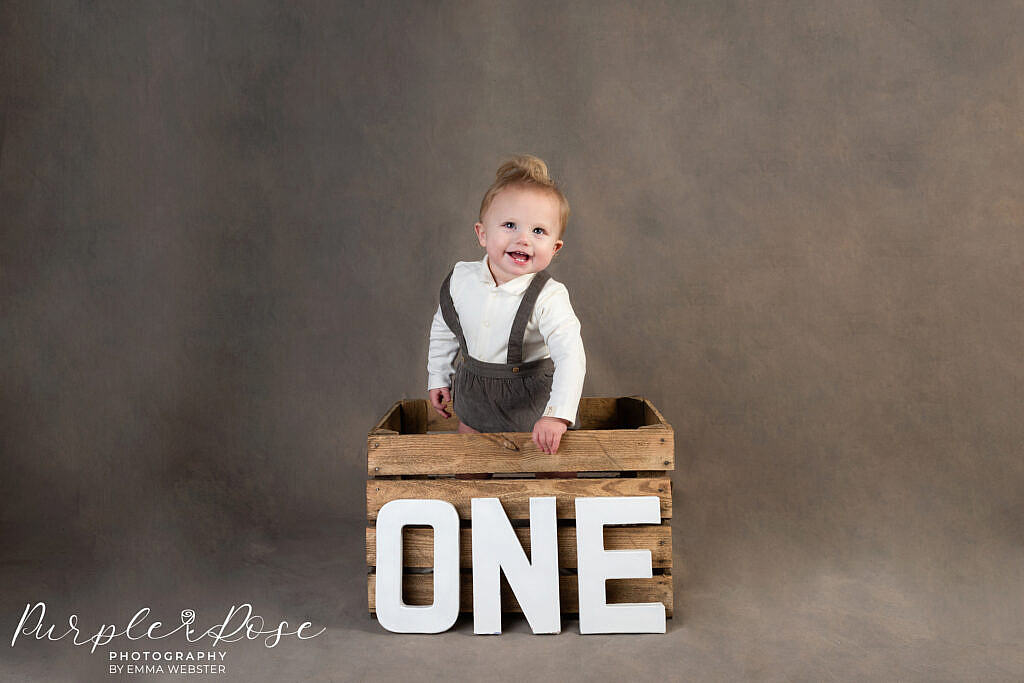 There was no way we could ignore little man's big brother, he was so well behaved and played so nicely with his brother so we did some sibling photos then some on his own just for him. I love involving siblings where we can in these shoots, it's a great opportunity to capture some memories of them at that stage of their lives and the relationship between the brothers.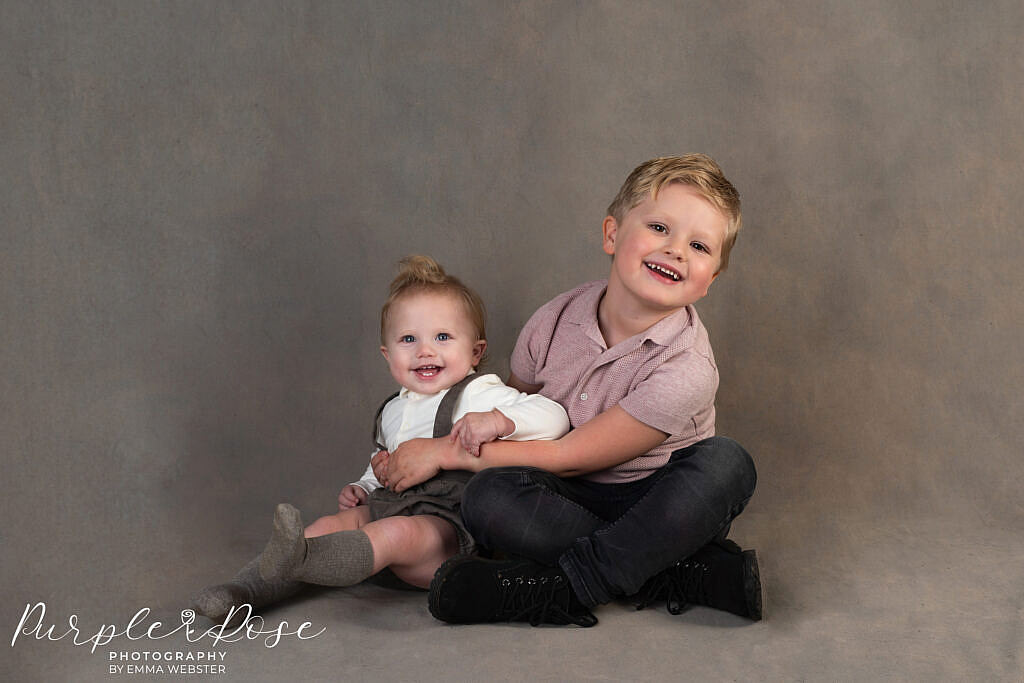 Something I am always asked for is 1st birthday cake smash shoots. I always say no. They are not something I have ever been attracted to photograph, I know people love them but for me, I just don't like them. I feel like this kind of shoot is so much nicer and it fits the style of photography I love. So if you want a classic 1st birthday shoot then I am your photographer.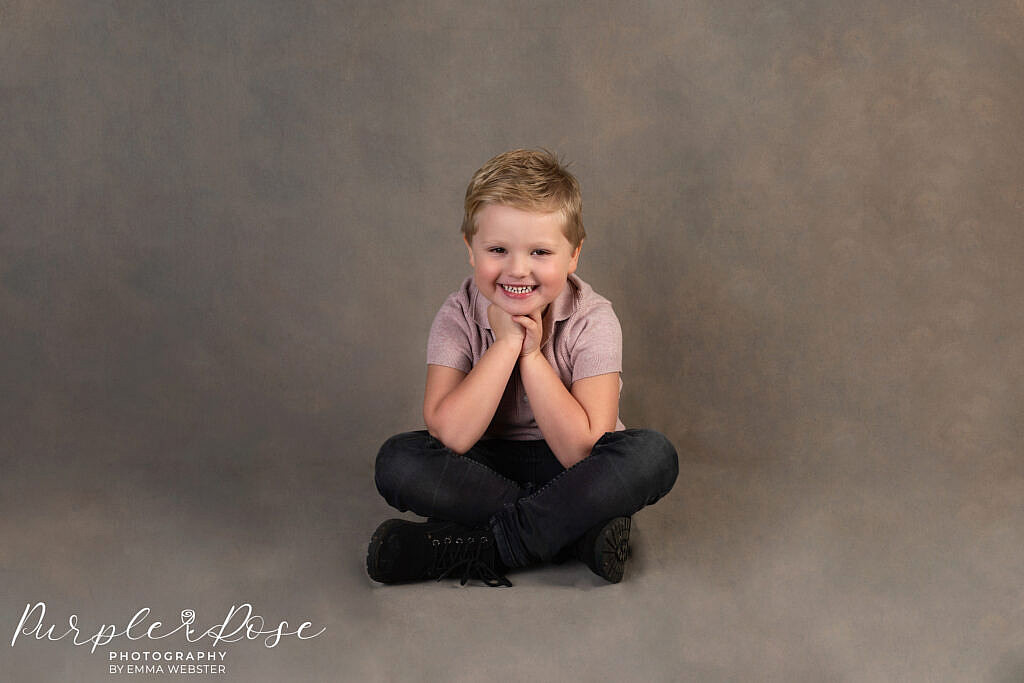 If you would like to discuss options for a 1st birthday photoshoot get in touch by clicking here to head to my contact us page.


---
---