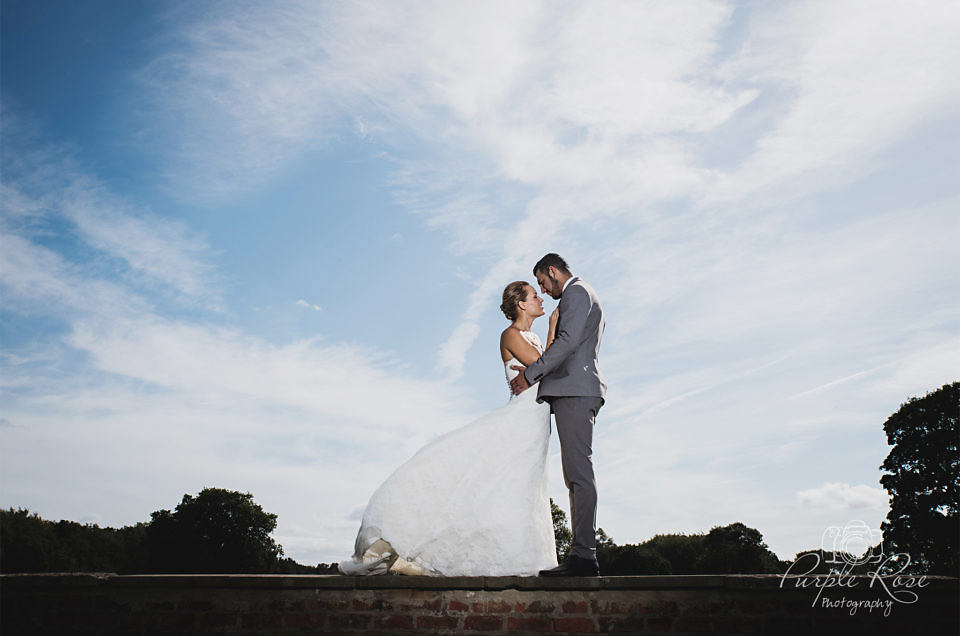 1. Get ahead
Ideally the week of your wedding you want to have as little left to do as possible. Try to get everything you can done beforehand. Are you DIYing any part of your wedding? If you are, get it done early, you don't want to be sat up late at night in a panic trying to get everything finished. Make sure you have a plan in place for bad weather. What happens if your outdoor ceremony is rained off? Have this plan in hand so you're not worried if it does happen. Talk to your suppliers about their plans as well. When I photograph a wedding I always have white umbrellas and some wellies with me just incase. I am happy to go out in the rain and photography you on your wedding day. It is still possible to create beautiful images.
Assume that something will come up last minute that needs your attention, therefore you need to get everything else done beforehand so you're not stressed by the unexpected problem. You have time to deal with it. For me it was a relative visiting the UK getting lost for hours the night before the wedding. This meant our planned family meal went on much later than expected. So myself and my husband were both up late doing last minute arrangements for our day. Delivering items to the venue instead of getting to sleep. I was up into the early hours of my wedding day and on the day its self I was exhausted. We should have delivered everything earlier or had someone else do this.
2. Get organised
Organise those last few details. Are their vendors you need to pay on the day? For example hair and makeup. Check what you own them and pop the money in an envelope with their name on so it's ready on the day.
Make sure everyone who needs it has a copy of your schedule, if anything has changed update them all. They'll all appreciate having this information. If you don't tell a supplier your plans have changed assume they don't know.
If you're relying on friends and family to help, check they realise this and are still willing to do so. On our wedding we expected help from people which did not happen and left us stressed and upset. So check people are still on board, don't assume they are. This will give you time to plan so you're not stressed in the run up to your wedding.
3. Get Packed
There's actually two parts to this. So if you're getting ready on your wedding day away from home and/or staying the night of the wedding away from home pack early. I packed the day of my wedding. I was in my wedding dress throwing things in a bag while clock watching. There was no need to do this, I should have packed the day before but I didn't as I ran out of time.
Are you going on honeymoon soon after your wedding? If so pack as much as you can beforehand. You'll be tiered after your wedding, it's a long day. The day after I was married I panic packed my husbands and my luggage while he dealt with returning the dance floor we'd rented. I was trying to pack while saying goodbye to relatives and checking everything was arranged for our cat & dog. All the time clock watching for our taxi. A bit of planning and I could have been packed the week before and just dropping the last few items in our bags. It's extra stress that you don't need.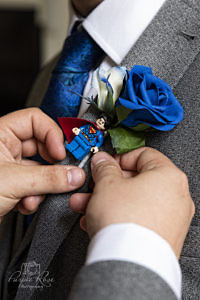 4. Take Some Time Off
You've put a lot of work and effort into your wedding by this point. If you've got everything in hand plan some time for you and your partner. Even if it's just a quiet night in with a movie. Take some time to do nothing and just be in the moment. When speaking to my couples of their wedding days so many have been ill in the run-up to their wedding. Take some time to look after yourselves.
5. Delegate
Delegate where ever possible. I was hugely guilty of not doing this. I assumed no one would help me so I didn't ask for help, this was true of my whole wedding planning process. The final week I was tired and stressed trying to get things done. Don't be me learn from my mistakes and ask for help. People are usually excited about your wedding and want to help.
6. Not everyone will be happy
OK so this might not go down well as we want everyone to enjoy our day. Sadly not everyone will be happy and that's OK. It's not your fault and as long as you and your partner are happy then don't worry. Weddings bring out all kinds of emotions. They bring different social groups together. At my own wedding, I could see this clearly, with some guests truly shocked by the behaviour of others. We had unhappy guests and happy guests. In the end we got married, we both married our best friend and should not have let little problems ruin our day. Everyone got fed and watered, they had a party so, to be honest, it was all fine.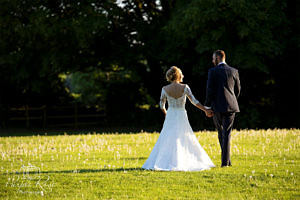 7. Something will go wrong on the day
Our venue looked after us. We forgot to do name places. They realised and quickly made some for us on the day. This is what you need. Suppliers who will look after you. My husband stood on and ripped my dress and the bustle meaning I couldn't tie it up just before our choreographed first dance. The venue helped with emergency repairs. With the co-ordinator and my husband attacking my dress with a stapler. Find suppliers you trust to help you when things don't go to plan.
I try to anticipate problems my couples might have on their wedding day. My car and my bag is packed with things to help. From umbrellas to wellies if it rains. To hair pins, plasters and a sewing kit. All your suppliers want your day to go well. I might be there to photography your wedding but I'm also there to help you. I'll take photos as your day unfolds but I'll also pitch in and help, because I see that as part of my job. Surround yourself with suppliers, friends and family who will help you and most problems can be fixed.
---
---