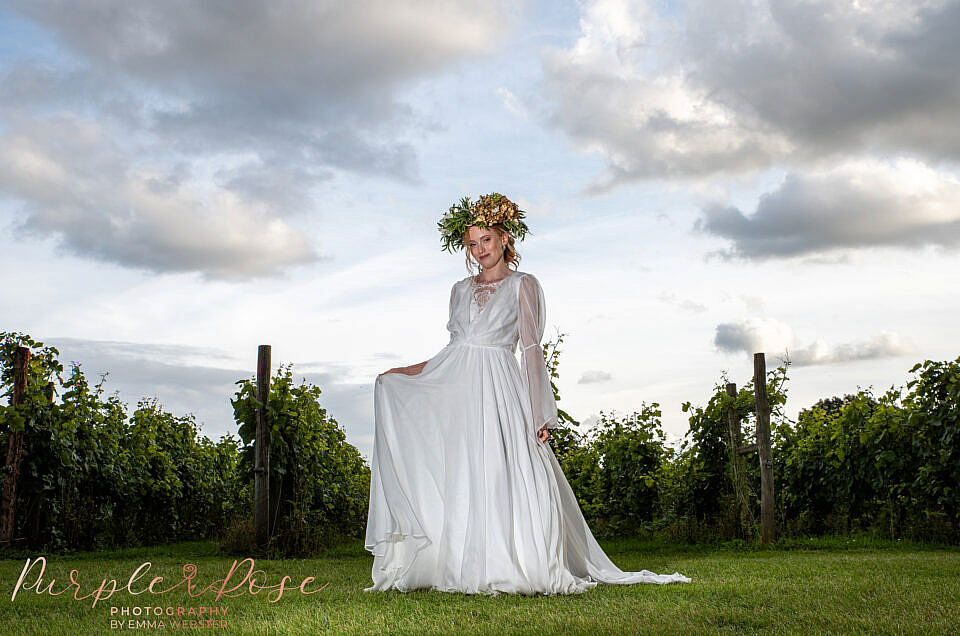 I must admit before this styled shoot I had no idea we had a vineyard wedding venue right on my doorstep, not 20 minutes drive from my house. When Sofia from Sofia's Weddings and Events asked if I'd like to be involved I leaped at the chance. Her idea being from Italy herself was to create a wedding that could have taken place in Italy but actually located in the UK.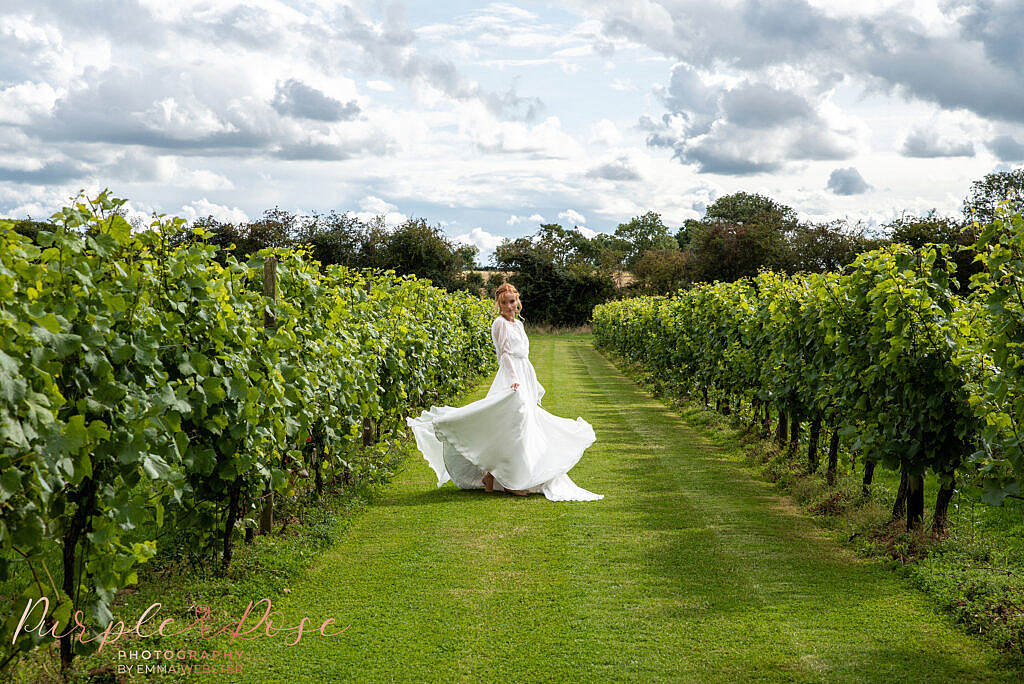 The venue CHAFOR wine was perfect for this concept. A working vineyard with plenty of space for your guests to roam and to set up a marquee should you and your guest want to have a little shade. As a working vineyard the venue can even provide you with wine and champagne for your wedding day, or perhaps a unique wedding favour for your guests. It would be lovely to return over the years and enjoy the wine time and again.
With the initial idea in mind Richard from Something borrowed set off creating a stunning arrangement for the wedding breakfast. Honestly when I arrived the first thing I could see was the stunning awning he had created, flowing in the breeze like a never ending wave. Everything from the cutlery to the chairs had been carefully selected and arranged to create the final look. Suzanne complimented this with her stunning floral arrangements for the table and bridal bouquets, which were carefully planned to tie in with the overall look with hints of gold throughout.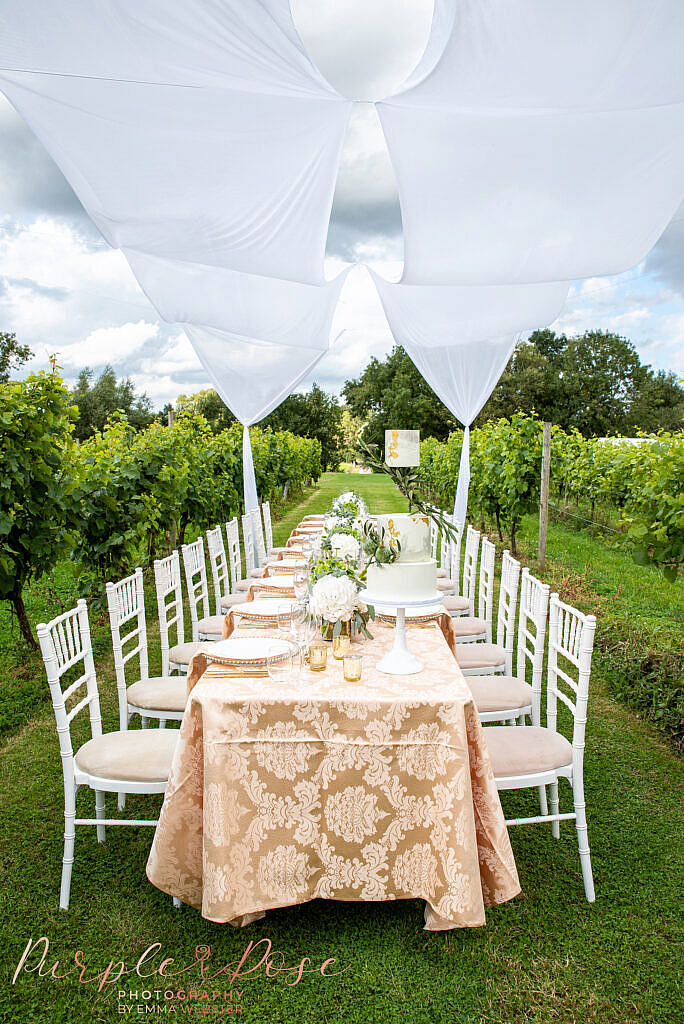 The wedding cake was a sculpture in it's own right with a floating top tier again with hints of gold, making use of foliage to link nicely with the other floral arrangements. The other details form the day which were carefully planned to tie in with the shoot was the stunning stationary, which continued the foliage theme. Even the wedding favour biscuits included the foliage, showing how one theme or idea can be carried through by all the suppliers at your wedding.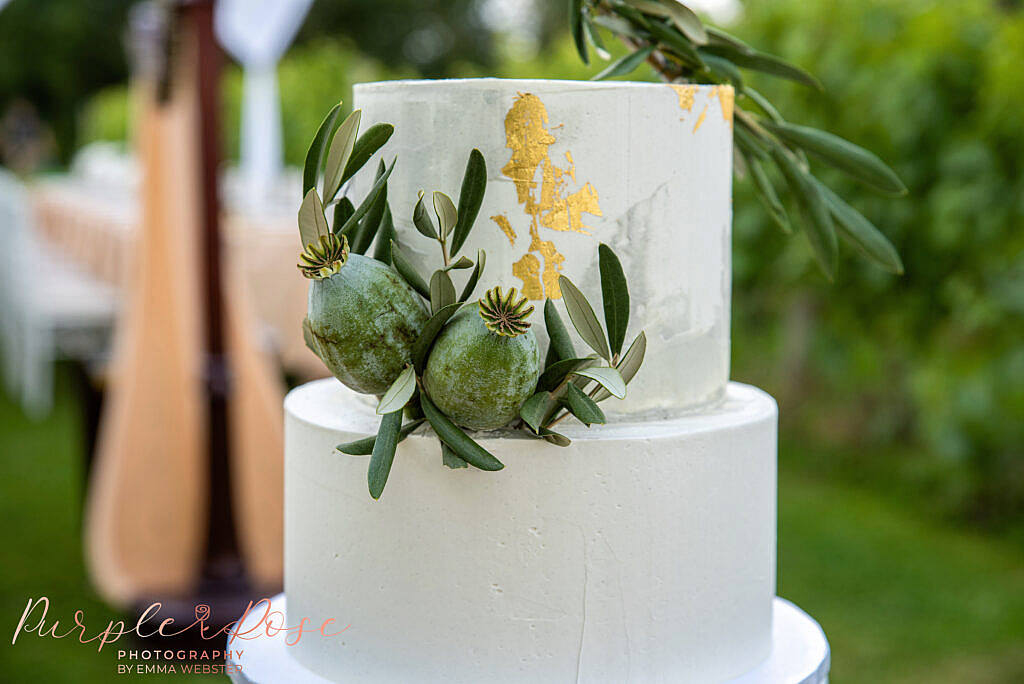 Our bridal models look was also carefully planned and pulled together by an incredible team. Lisa from Lisa Lyons bridal had the perfect dress, simple and elegant with some lace detailing the dress moved and flowed mimicking the canopy above the table. The incredible hair and makeup team created an elegant look, with golden hints in the make up and a hairstyle which was classic but would also last your whole wedding day. These were complemented with accessories from Rachel.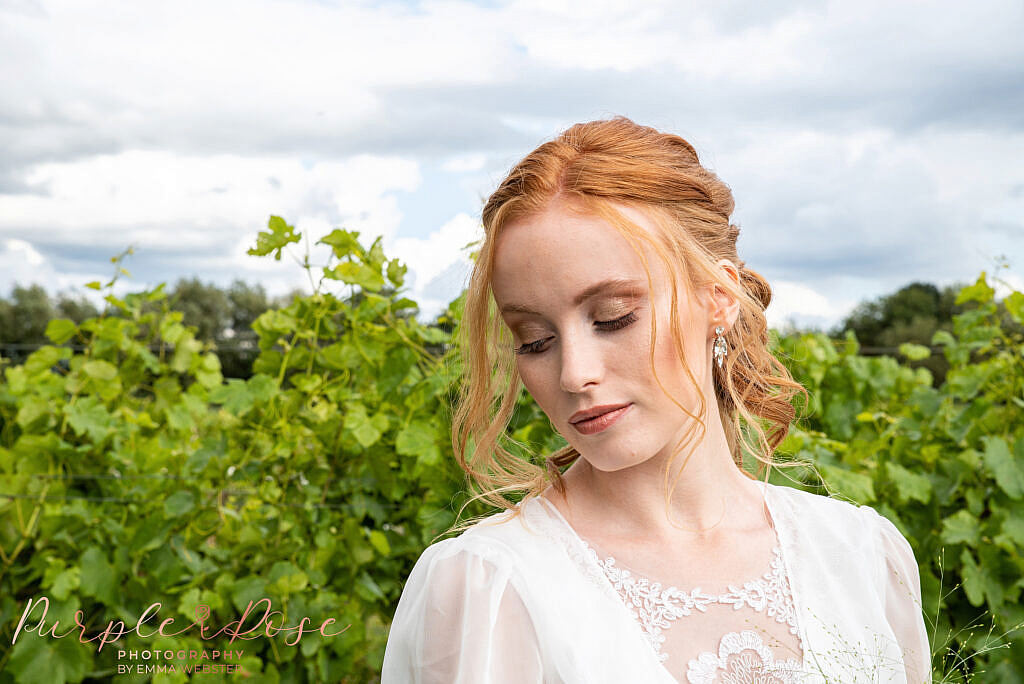 We also wanted to combine other elements to the day such as entertainment and travel to the venue. Noa taking part with her Harp felt like the perfect choice for this venue and wedding look. I can just imagine wedding guest mingling while she played, the sound moving around the vineyard. When she played we all went silent it was truly breath taking. The wedding cars are always an interesting part of the day, some couples go classic, some pick something fun. As a team we could not decide so we went with both, as you could have 2 cars at your wedding one for each partner.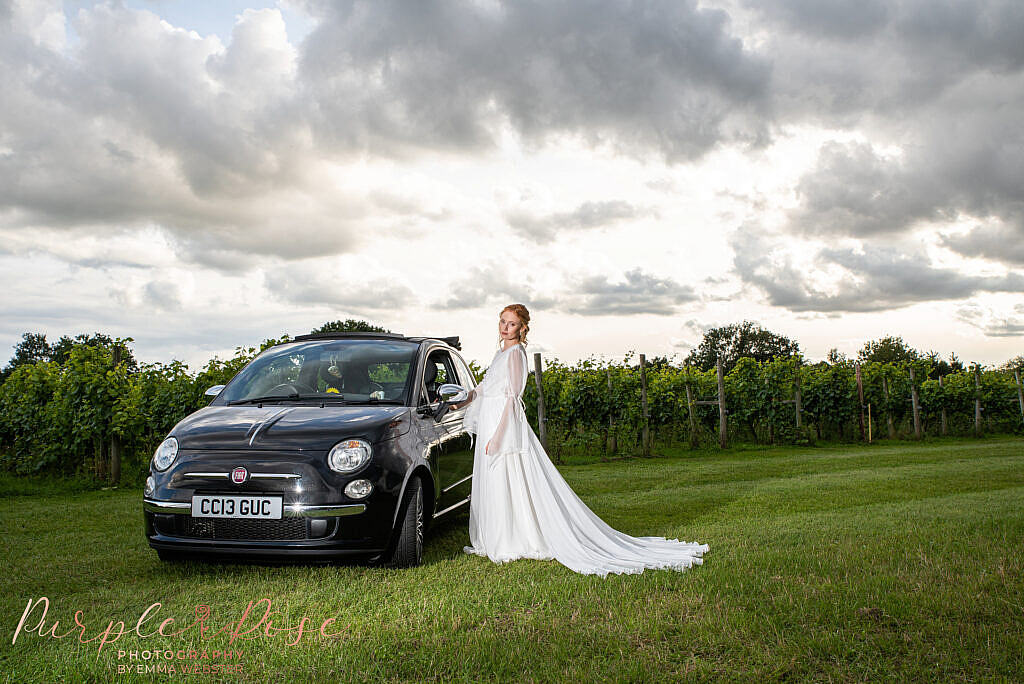 Finally the whole day was photographed by myself and video created by Rachel. Working together to capture just how stunning the day was and show off each element to it's full potential.
Something I really enjoy about styled shoots is meeting and getting to know all the suppliers involved. Usually when I work at a wedding I only meet the hair stylist and make up artist. Everything else has either already been created or set up. I never get to find out and see their creative process. When we plan these shoots we have many discussions leading up to the day, making sure the initial idea is carried throughout. It just goes to show how unique your day can be when you bring such a team together. So if in doubt get your suppliers in touch with each other.
THE SUPPLIERS
Concept, planning and Coordination: Sofia's Weddings and Events
Venue: CHAFOR wine
Florist: Flowers by Suzanne Randell
Photography: Purple Rose Photography UK
Videography: Veiled Productions
Styling and Furniture: Something Borrowed
Stationery: Tiggity Boo Design
Cake: Cakes and Leaves
Make Up: Jema Jakes mua
Hair: Bespoke Bridal Hair by Nicola
Model: Fern
Dress: Lisa Lyons Bridal
Harpist: Noa Davies
Biscuit Favours: Cakes by Angela
Tableware: A Place Setting
Linen: Northfields Linen
Hair Piece and Jewellery: Rachel Sokhal Bridal
Car: Figaro for Wedding Hire
---
---